These ideas are designed to help you think about context, relationships and opportunities for children's ministry that may apply in your parish. Use them to help reflect, pray and think wider than your day to day tasks.
Click on a heading to reveal more about each suggestion.
Talk about church to children
If you asked children what they liked and disliked about church, what do you think they'd say? It is an interesting conversation to have, although their answers may not be for the faint-hearted! Listening makes a difference and children appreciate being asked. Try having this conversation with a few children in your church, and maybe some outside the church too, and then give some thought to what happens as a result of those conversations.
The value of small groups
Do you ever think that your event or activities are too small? Mark Yaconelli (founder and executive director of The Hearth: Real Stories by Regular Folks) offered some wisdom about this at our conference . Small is good, because it allows a greater depth of relationship to develop; think about the relationships that you have and how they were formed. Jesus had his core group and look at the impact that had in the end! Think about the things that you could do with a smaller group that wouldn't be possible with a larger group.
Allowing people to get a little closer
At a recent event, Lucy Moore (Messy Church Founder and Team Leader) spoke about Messy Church and the way relationships can develop. Lucy was reflecting on the costly nature of letting people into our lives in a meaningful way. She used the illustration of the kitchen as the centre of the home but that sometimes we keep people outside or just in the hall - rather like the way in which we don't allow people to get too close to us in life. Perhaps you might like to ponder and pray about any implications this may have for you. Could deeper conversations with others, for example parents, help you to communicate more about your faith and why it makes a difference in your life, and could in theirs also?
How much do you know about your community?
Baptism Bibles
Giving an age appropriate Bible to a family with a recently baptised child can be a great way to support their continuing journey of faith. In the baptism service, those present promise to help 'uphold them in their new life in Christ', and this would be a lovely demonstration of that. It's also a way to help parents develop their own awareness of Bible stories. There are a number of Bibles available, and these suggestions are just a few. They all have presentation pages that can be filled in, although the first two benefit from a pen that can cope with very smooth paper. A permanent pen is often the easiest to use.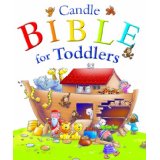 This Bible is great for babies and toddlers. The pictures are lovely and very appealing to young children. The stories are told simply, with good introduction to key stories in the Bible, for both child and parent.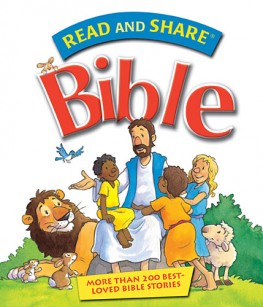 This Bible is good for slightly older children - it works for those learning to read, but also for reading together before that, and during. At the bottom of each double page spread is a question to think about, which provides a good discussion starter. The illustrations are attractive and the stories told well.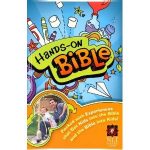 This is a great Bible for confident readers. It is packed with extra information, an introduction to each book and activities that children can do. It seems to inspire even the least interested children.