The Registry
The Diocese has two legal officers, the Chancellor and the Registrar. The Chancellor is the judge of the Consistory Court of the Diocese of Leicester and she determines faculty applications. Leicester Diocese's Chancellor is Lyndsey de Mestre, of Lincoln's Inn, London.
The Registrar, Lee Coley, is the Bishop's legal adviser and it is his job to give advice to the bishops, archdeacons, clergy and church office holders. He is assisted by Frances Reynolds, who is also a Bishop's surrogate for granting Common Licences, and Davinia Davey.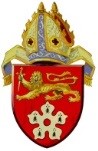 The Registry Team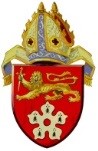 What is the Registry?
The Registry is the Diocese's legal team, advising Bishop Martyn and the team at St Martin's House on all kinds of matters. We keep records relating to churches, patrons and clergy. We advise on licences and other paperwork required for clergy and lay appointments. We are also here to help and support clergy and PCC office holders. The types of things we deal with include
faculty applications via the online faculty system
amendments to faculties
memorials
gravespace reservations
exhumations
consecration of new churchyards
closed churchyards
parish churchyard regulations
PCC governance
clergy discipline
wedding banns
marriage licences
temporary licences to hold services in alternative buildings whilst works are carried out
ecumenical sharing agreements
land ownership and use
Do pick up the phone or email us with your queries!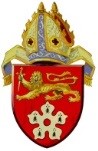 Registry Guidance notes
We've written some guidance notes on the topics that we regularly get asked about. Click on the links below to download copies (they will open in a new window).
Please go to the DAC pages for an explanation of the faculty process and application forms for memorials and gravespace reservations.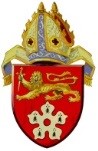 Registry updates
We produce updates for clergy and office holders upon changes in the law and practice. Click on the links below to download copies.