Online giving offers the opportunity for people to make a one-off gift to your church at any time, from wherever they are without the need to handle cash or cheques by using the internet. Many churches have seen their income increase by offering online giving to their congregation and community.
How do I implement online giving at my church?
The easiest (and cheapest) way to accept debit or credit card payments is through the Church of England's recommended suppler SumUp and Give A Little. There are three simple steps to create an online giving account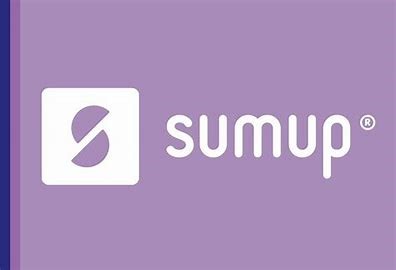 2) Set up a SumUp account by following this link
SumUp - a better way to get paid
This is a bit like setting up a bank account so you will need:
o Church bank account details
o Church code (which can be found on your A church near you page under 'more information'
o Church address and contact telephone number
o Church website, social media page or A Church near you page
o Your mobile telephone number
3) Set up a Give a Little account - Click here to log in to
Give A Little
and set up your online giving account (using your SumUp log in details)
"During lockdown we have had two baptisms and as well as turning to technology to enable as many people to join in as possible, we also got organised with online giving. Online Giving through the Church of England's Parish Buying site is very straightforward to set up with easy-to-follow step by step online tutorials. 24 hours before the first baptism we managed to get it set up and get buttons on our A Church Near You page and church website. The baptism candidate was a poet and trans activist with a worldwide Twitter following. His faith journey, and his love for Christ, our ancient church building, and inclusive church community, meant scores of people lit candles in cathedrals and churches around the world as he was baptised. An amazing 275 online donations were made in the following week (totalling £5,500), many with Gift Aid. Our first decision as a PCC was to set aside money for a Hardship Fund for others. This online tool and the generosity and faith story of this member of our Church have made our finances secure and helped us see that there is widespread joy and appreciation of inclusive churches and that God is at work in the world."
Revd Canon Karen Rooms, Canon Missioner Diocese of Leicester
What is the cost of offering online giving?
There is no cost to your church of offering online giving via the Church of England's recommended supplier SumUp and Give a Little. The only cost is a small handling fee of 1.95% per transaction. We know from experience that people giving by this method would not otherwise have given to your church, for example from visitors so this is money that you would not receive if you had not offered online giving.
What are the benefits to my church of offering online giving?
There are many benefits – here are just some of them:
- Giving doesn't have to be limited to the passing of a physical plate offering one day a week – this constrains generosity – online enables your church to accept gifts any time or day of the week
- Online enables you to encourage giving beyond your congregation for example by visitors or fundraising
- Online giving through the Church of England's recommended supplier gathers gift aid information which can be downloaded in the format required for HMRC
- You can process gifts faster as they are processed automatically and in your churchbank account immediately. It therefore takes away any need to handle the cash or cheques
- Online giving can be a creative way to spread the work about your church and its mission on social media
- When someone gives online to your church you have an immediate record of their contact information. You have data at your fingertips!
- You can say thank you quickly as you can set up an automated thank you
- Its easy to loose track of money or cheques – giving online is more secure for everybody
- Research has shown that churches who implement online giving see an increase in giving
- Online giving through the Church of England's recommended supplier offers the opportunity for people to give a repeat gift
How do I promote my church online giving page?
To maximize your church income you need to ensure you are using all the ways possible to tell people how to give to your Church. A few ideas are below:
• Ensure an online giving link is on your website if you have one – preferably at the top of the page if possible
• Ensure online giving is included on your 'A church near you' page
• Include online giving details are on any social media pages ie Facebook page
• Include giving details on Notice sheets, Newsletters, Service sheets, notice boards, posters (QR codes can be used)
• Include online giving details on the bottom of church emails
Make sure you include some details or a sentence about why giving to your church is important such as: ie 'St Mary's Church relies on the generous donations of individuals time, talents and money to provide ministry and mission and maintain the fabric of the church'
Can I have some help with setting up an online account?