Care for God's creation is part of our everyday faith as Christians. We honour God when we care for His creation. We show love to our neighbours, near and far, when we care about the environments in which they live. And we work for justice when we seek to tackle climate change and halt the loss of nature.
As a diocese, we are striving to reduce the environmental impact of our buildings and activities. This includes:
Working towards carbon net zero emissions by 2030 and towards becoming an accredited Eco Diocese
Disinvestment from fossil fuel companies and a commitment to not reinvest in them in the future
Setting up a Diocesan Environment Group to encourage parish churches to consider how they can be good stewards of creation
Reordering the cathedral to reduce its long-term environmental impact
In December 2021, Diocesan Synod adopted a diocesan environment policy, which you can read here.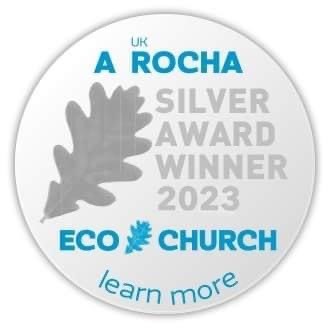 We are also encouraging churches in the Diocese to register as Eco Churches, an award scheme run by A Rocha. You can read the stories of how our worshipping communities are engaging with environmental justice and care for creation as part of their ministry and mission here.
For more information about the Diocesan Environment Group or becoming an Eco Church, you can get in touch with Revd Andrew Quigley (revdaquigley@gmail.com) or become a member of the Leicester Eco Diocese Facebook group to learn more and share ideas.
---
Resources
---
In this video Ann Scott, a licensed pioneer in the diocese who leads a mission shaped community called "Greenlight", shares a sermon preached for Holy Trinity church at the very start of Creationtide. Grab a coffee, and listen to her answering the question: "why should we, as followers of Jesus, care for the world?"
We'd love to hear from you about environmental projects and activities in your community. Email us on communications@leicestercofe.org if you have news that might encourage or inspire others.