Alan Smith recently retired as a postman of 22 years, having served villages including Great Bowden in Market Harborough, delivering not only letters and parcels but his signature 'postie-ministry'. We found out why Alan's faithful service has made him such a beloved part of the community…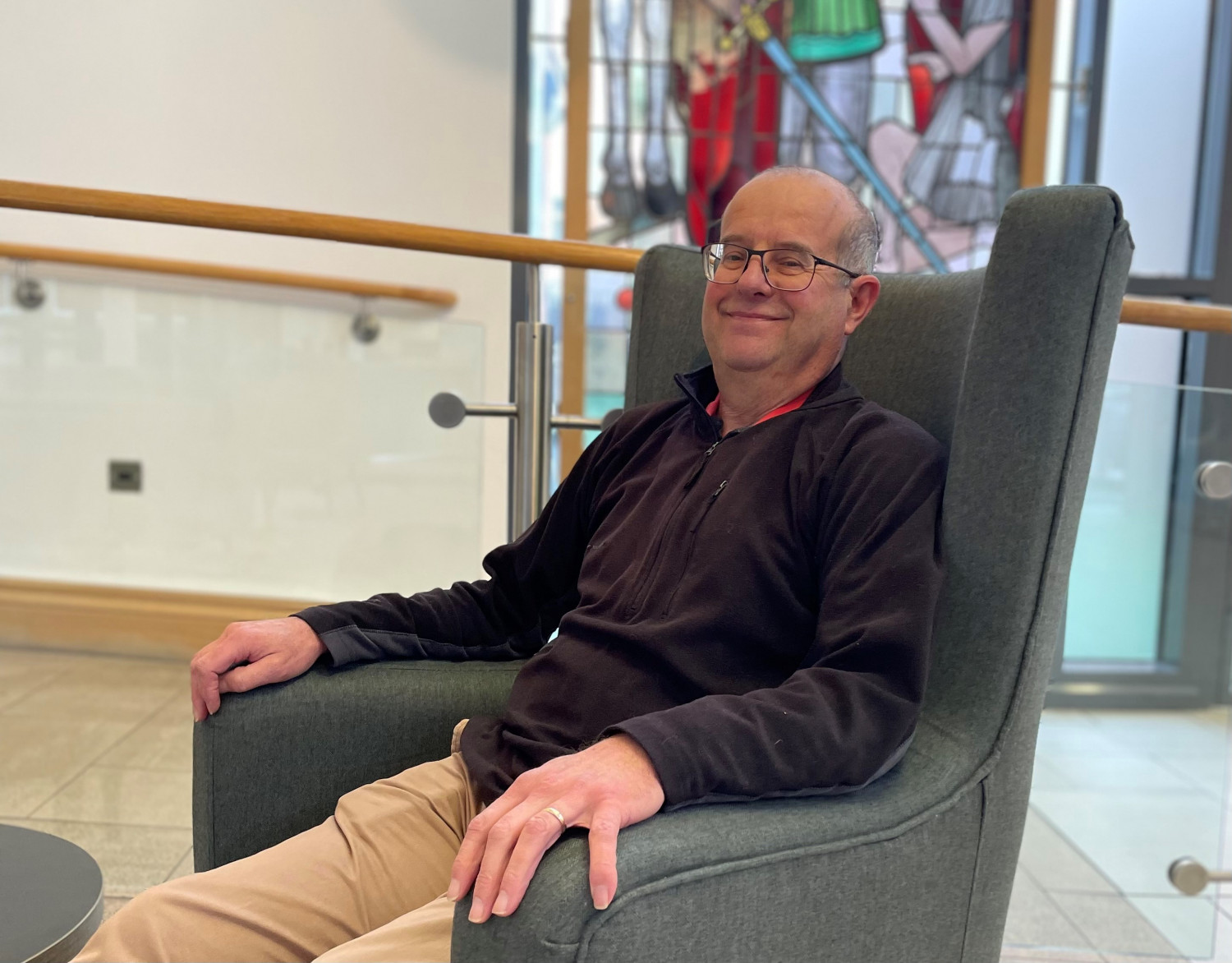 Go in peace, to love and serve the Lord. It's a powerful blessing - and one we hear often as church attending Christians. It's also something of a mantra for Alan, and certainly a command he tries to live out, every day.
"We make that promise every week, and we should flipping well do something about living it," he says. "It's the most important and profound thing and dovetails with another line a minister once told me, which was, you have to learn to flower where God has planted you."
God's plan and 'planting' is something Alan is all too aware of. He wasn't always a postman and finished university straight into accountancy training and a variety of jobs in finance, before ill health in his mid-30s forced him to re-think his career.
Instead of being angry and allowing the worry of providing for his young family to take hold, he put his trust in God and embraced the challenge. "It taught me that everyone has a use, you just have to think laterally to find it," he says. "The fresh air and exercise involved with being a postman was just what I needed, and as for being angry at God, my conclusion was: if you've only got a faith for the good times, it isn't real faith. If you accept Jesus Christ as your saviour, that's a lifelong commitment, and a realisation that God's looking out for you. This path took me to where I was meant to be, I'm certain of that."
Alan has always gone to church, mainly Baptist by tradition, and started to worship at St Peter and St Paul's in Great Bowden, four years ago.
"It was an awakening in me, around the age of 16, when I realised I had to make a decision - was this a faith worth living? If not, I might as well forget it," he says.
His faith grew stronger at university in London, where he joined the Christian Union and met his wife. "It was the first time I hadn't felt obliged to worship, and it was a time where I found out who I was," he explains.
Alan and his wife moved to Market Harborough in 1986 and have remained there since.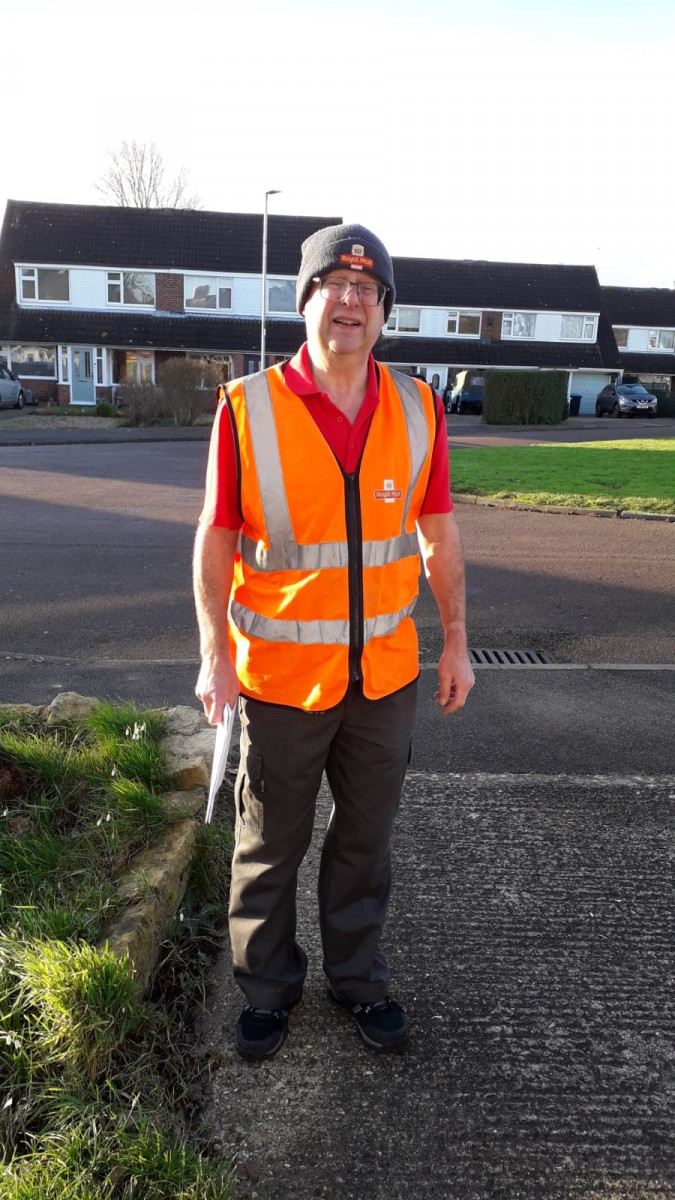 "I've never hidden my three loves - my faith, Leicester City Football Club, and my family," he says. "But it was clear being a postman was my vocation."
In the beginning, his duties took him to three small villages just over the border in Northamptonshire. Then, when his route was rewritten, Alan ended up in Great Bowden.
Over the years he has gone above and beyond as postie, from ringing ambulances to checking in on people.
"There's a huge difference when you deliver to a close-knit village, you can't help but become part of the community," he says.
"I learnt early on that for some people, particularly the elderly in these remote villages, that I was the only person they would speak to in a day.
"I nicknamed it postie ministry, because I've grown to care about these people and the community and felt called to do the job. Almost nobody would know I'm talking to God as I'm walking the round."
Alan has many anecdotes and stories, plus a list as long as your arm of 'occupational hazards' he's suffered, including multiple dog bites and fences falling down around him.
"The theory I've always had is, don't pass by anything that looks wrong. The number of times I've knocked on having noticed unopened curtains or rescued keys left outside in the lock."
When Revd Hils moved to St Peter and St Paul's about 18 months ago, local postie and PCC member Alan cheerfully greeted her by the vicarage letterbox, so she wasn't surprised when a group of villagers approached her, wanting to celebrate Alan's retirement during a service in church.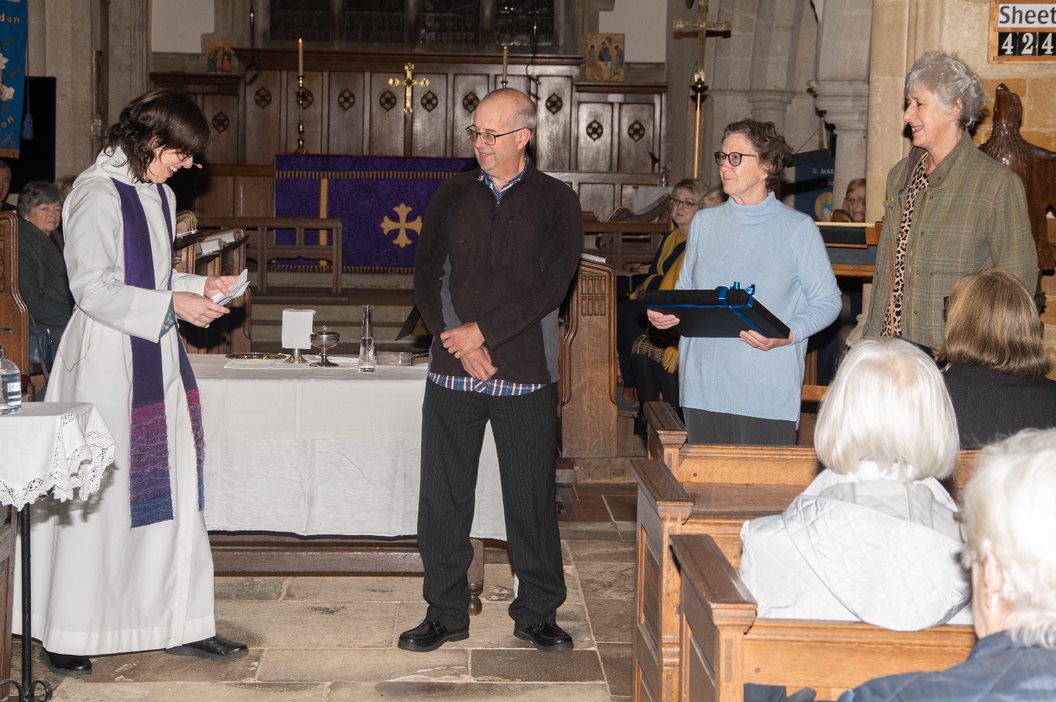 Not only was it lovely that the village looked to the church on such an occasion, but that Alan's response pointed straight back to God and how his faith has sustained his work.
"I knew there was something going on, you don't keep a secret from a postman," laughs Alan. "On the day of the presentation, it appeared to be a bog-standard service but as the final hymn closed, folk started to come into church, instead of out. There must have been around 25 people from the village. It was a lovely 'surprise'!"
Alan says he finds the monthly café style church at Great Bowden his most enjoyable way to worship, as it's multigenerational, easy to join in with, and is a great service to invite people along to. You'll likely find him doing the 'tech bits' in church, and that's all the better with a bacon buttie in hand!
"I often think how we go to church for ourselves - we need that to equip and nourish us – but we serve Christ for others," he says.
Alan is all about loving service. Since retiring, in recent months, he has swapped the early mornings for late nights and is training to become a voluntary Street Pastor through the Ascension Trust, working on the streets of Kettering, and as an Emergency Department Pastor, under the guidance of the hospital's Spiritual and Pastoral Care Department.
"It's something I've wanted to do for around 12 years, but it just didn't fit a postie's lifestyle," he explains.
"I've had teenage kids, I know how it feels to be down on your luck, and I see how dangerous it can be on the streets at night. It's nothing to offer just a few hours of my time to help make sure people are as safe as possible."
Alan's also looking for another outlet for everyday action and is hoping to volunteer with his local food bank.
"It's about finding the need in your local community and doing something about it," he says. "I'd like to hope what I say might awaken someone's latent passion, and inspire, but I also recognise my map doesn't work for everyone. Whatever your calling is, it should be a privilege and done to the best of your ability, because God's put you there."