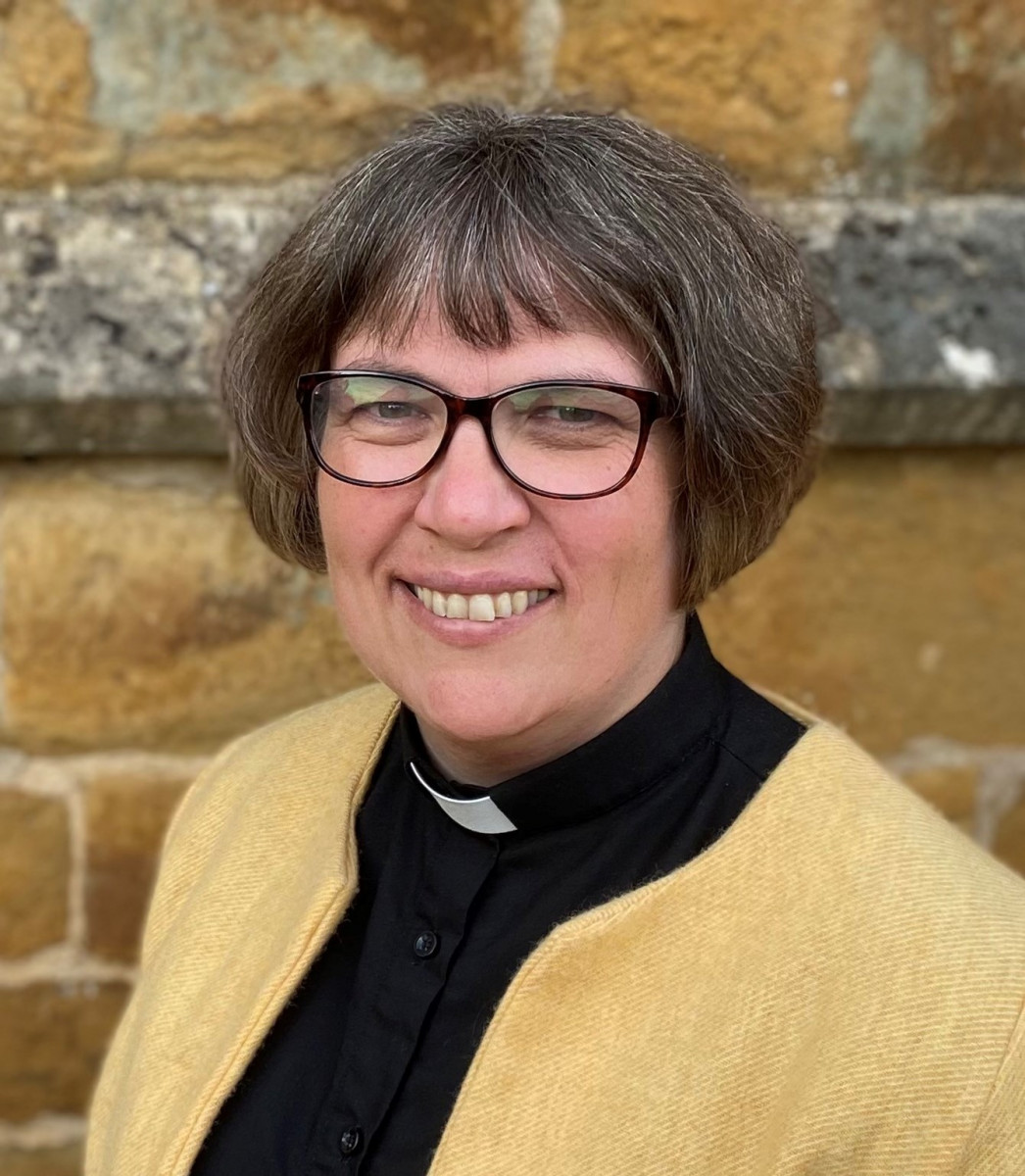 The Bishop announces that The Revd Canon Alison Booker, Vicar in the Coplow Benefice and Area Dean of Launde, has been appointed as Archdeacon of Oakham in the Diocese of Peterborough.
Alison's final service in the benefice will be on Christmas Day and she will be licensed by the Bishop of Peterborough on Sunday 6th February 2022 at Peterborough Cathedral.
"Leaving Leicester Diocese after 19 years of serving here will be a sad moment for me, even though I am excited about God's call to new challenges," said Alison.
She arrived in Wigston Magna as a Church Army Evangelist in 2002 and served six years seeing the church grow and planting new congregations as well as working with the seven primary schools in the parish!
In 2008 Alison was ordained and sadly meant her Church Army commission had to be rescinded and she served her curacy in Countesthorpe working with teams from the congregation and being involved in enabling creative, lay led, multi-media worship both regularly and for occasions such as Good Friday.
She was then Vicar of the Coplow Benefice and in over 10 years has seen churches grow and flourish as well as working with four schools in what was to become the Launde Deanery.
A Training Incumbent to three Curates, from 2015 to 2017 Alison was also Warden of Pastoral Assistants. In 2016 she became Assistant Area Dean and then in 2017, Area Dean of Gartree I and II. Alison said: " I was working across a large area with colleagues lay and ordained, this is a part of my ministry I've really cherished. I will miss friends and colleagues who have supported me during my lay and ordained ministry here."
In 2018 she became an Honorary Canon and in 2019 Area Dean for the new Launde Deanery.