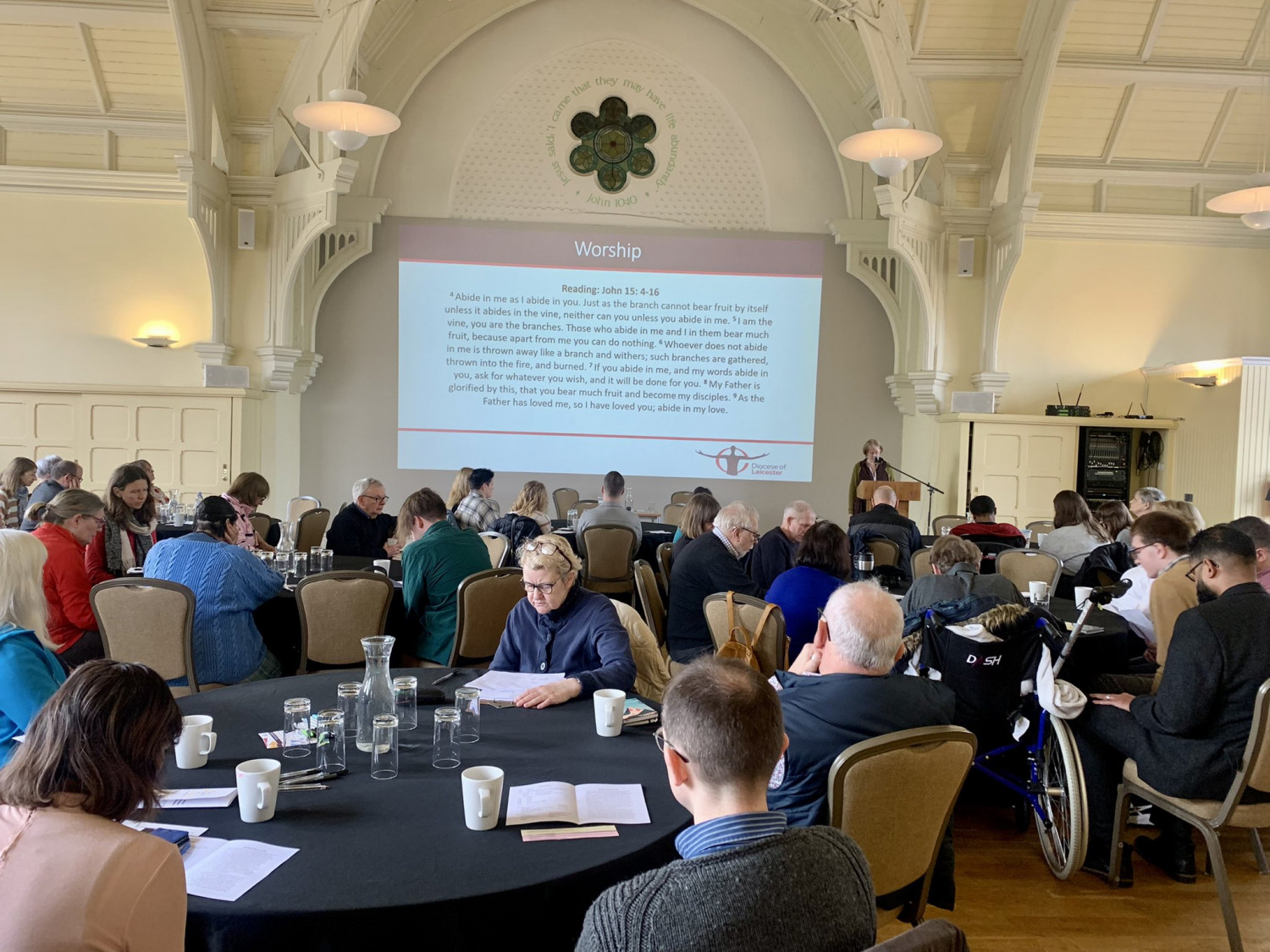 Saturday saw our annual vocations day, 'Everyday Calling', in the Diocese of Leicester. It was an opportunity for people to explore where God might be calling us in our everyday lives.
Liz Rawlings, Diocesan Discipleship and Vocations Enabler, shared with us her thoughts about how the day went…
"In the middle of winter, it was a particular treat to see a plethora of 'glimpses of glory'," she said.
"On Saturday, at the Everyday Calling event, we heard a multitude of inspiring stories of God at work among us – a snap shot of the many faithful people around the diocese responding to the call of God.
"Together we feed the hungry, care for the vulnerable, share our faith, deepen discipleship in others, bless our communities and offer to God our best in worship.
"Bishop Saju introduced the day with some stories of how we hear and respond to the call of God.
"As the rest of the day unfolded, we were able to explore what calling may mean for us as disciples and as communities of the faithful.
"It was also a reminder that calling to do is rooted in our primary calling to be the beloved of God and those chosen to share in God's mission of blessing the world."