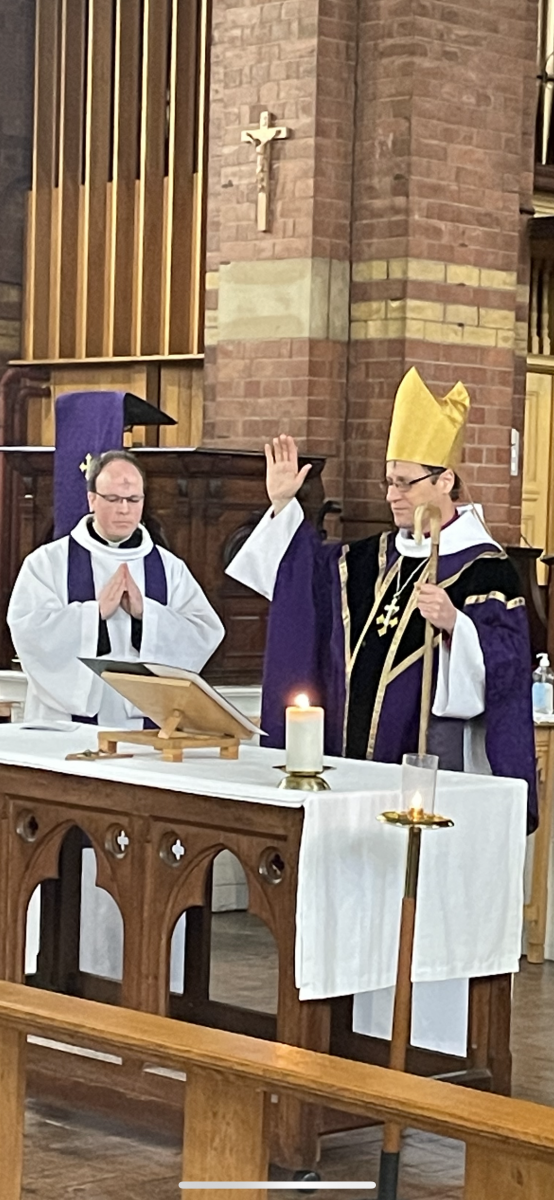 Bishop Martyn joined the Wigston Benefice on the morning of Ash Wednesday for a service of Holy Eucharist, marking the beginning of Lent.
The Bishop was president and preacher during the worship at St Thomas the Apostle, which included the imposition of ashes.
Following the service, Bishop Martyn took prayer and blessings onto the streets of Wigston, as he joined with clergy of the benefice to offer 'Ashes to Go' to passers-by in the town centre.
A number of people paused their shopping in Bell Street to chat with him, and Frs Chris, Nick and Paul. Amid the conversation and blessings, connections were made and invitations to services and events were offered.
Fr Chris Johnson, Associate Vicar of the Wigston Benefice, said: "It was good to have Bishop Martyn lead us in worship and then for 'Ashes to Go' and the conversations that went with this very public act of witness with the benefice, as we begin this holy season once again."