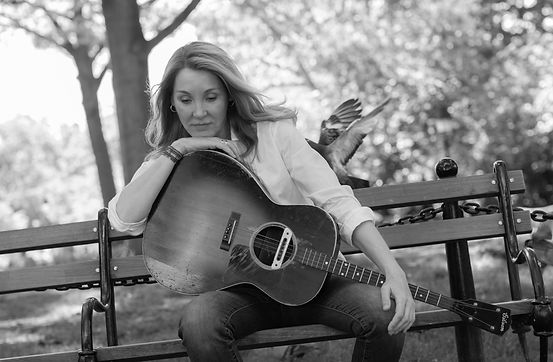 In something of a coup for folk music lovers across the diocese, internationally renowned singer, Diana Jones, is bringing her tour to a church in Barrow upon Soar next month.
The gig will raise money for Loughborough Town of Sanctuary (LToS), a refugee and asylum seeker support service, which welcomes people from the East Midlands who are required to report to the town's Home Office Immigration Reporting Centre each day.
Diana is highly respected on the US and UK folk scene and propounds a strong social message about exile and upheaval, particularly relevant in the context of the Ukraine war.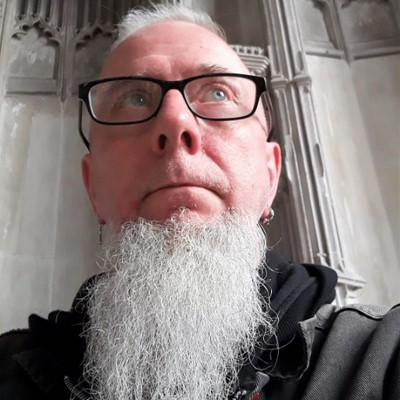 The event has been organised by diocesan ordinand, Bob Edge, whose heart to help people - while challenging discrimination, disadvantage and oppression - infiltrates every aspect of his life and work.
His journey in faith has brought him to a place where he will be ordained in July and serve as curate in the parish church of Holy Trinity, where the gig is taking place.
Talking about the plight of refugees and his heart for the subject, Bob says: "Refugees are in the news. They have been in the news for as long as I can remember, going back to the expulsion of Asian people from Uganda and the Vietnam war. I studied history at school and university and became aware of the great upheavals that have shaken the world like war, revolution, famine, poverty and political upheavals.
"The situation seems to have got much worse this century," he continues. "Iraq, Somalia, Afghanistan, Syria… 24 hour news and social media mean that we are much more aware of people's personal stories, beamed directly to our hand held devices. Who can forget the image of two-year-old Alan Kurdi, his lifeless body washed up on a Turkish beach, or scenes of women passing their babies to troops at Kabul airport?
"The number of people coming to our shores has raised legitimate concerns about the implications for services like health, housing, and education. The government response appears to be increasingly unsympathetic - the 'hostile environment policy', a scheme to send asylum seekers to Rwanda, and current legislation, which the UN Refugee Agency says amounts to an asylum ban.
"The Kingdom of God is justice and peace," says Bob. "In the words of (Revd Canon) Sam Wells, 'If we believe in and fight for democracy and freedom, we cannot close our doors to those who come to this country seeking it.'"
Bob saw Diana in concert last year and was particularly struck by her song, We Believe You, that says: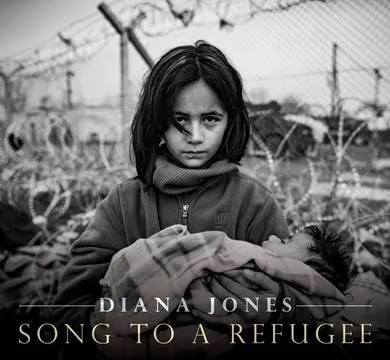 We believe that you came here for asylum,
We believe that you want to live in peace,
We believe that you did what we all would do,
There's no difference between you and me.
Bob explains: "She had us joining in, 'we believe you, we believe you…' It was very moving. It reminded me of Archbishop (of Canterbury) Justin's Easter Sermon last year, when he said sending asylum seekers overseas could not stand the judgement of God.
"When I saw that Diana was planning another UK tour this spring, I dropped her a note on social media asking if she would come to Barrow and she put me in touch with her agent."
And just like that, Bob sorted it.
Raising money for the community and cause, were equally important to him. Bob chose LToS because of the incredible work the charity carries out daily in the diocese.
A few thousand people travel from across the East Midlands to Loughborough to report, some on a weekly basis. LToS meets and greets people outside the Reporting Centre and offers information about sources of help in Leicester, Derby and Nottingham, as well administering food and drink vouchers.
"Exile is one of the central themes of scripture, along with what it means to be a good neighbour," says Bob. "I am very excited about this gig, and I think everybody else should be too, given that we don't see all that many internationally renowned musicians in Barrow!"
Bishop Saju Muthalaly, the Bishop of Loughborough, will be going along on the evening, and says: "I'm delighted to be attending the gig at Barrow upon Soar, which by supporting the vital Loughborough Town of Sanctuary, embodies the welcome and support which we as Christians are called to offer those who are displaced and in desperate need of our help.
"Congratulations to Bob Edge for his inspiration in organising this event and our thanks to Diana Jones for her support and willingness to accept his invitation."
INFO: Diana Jones plays Holy Trinity Church, Barrow upon Soar, on 25 April at 7pm. Tickets, priced £15 (plus booking fee), are available on: www.eventbrite.co.uk/e/diana-jones-in-concert-tickets-523721744837
50% of money raised will go to Loughborough Town of Sanctuary.
Welcome - Loughborough Town of Sanctuary (cityofsanctuary.org)