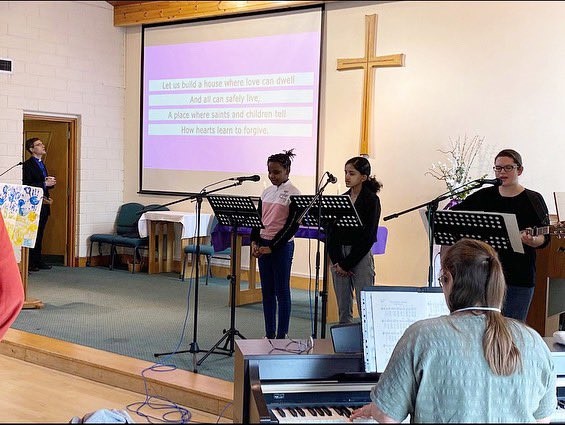 As we seek to be more 'intergenerational' in our worshiping communities, churches around the diocese are experimenting with new and creative ways to explore everyday faith together among all ages.
One such church is St Paul's in Oadby who, as an Intercultural Worshiping Community, is on a journey of discovery, growing together in diversity across its many forms.
In recent months, they have transformed their monthly All Together services by creating an intergenerational planning team and highlighting the fact that people of every age, culture, background, and faith experience have something to offer.
Lou McGoldrick, youth worker for St Paul's, says the idea came about after they held some intergenerational sessions around We Are Tearfund and Youthscape's research, Burning Down the House, which looked at young people's opinions on social issues including climate change, the church and faith.
"The older people loved it, and the younger people loved having them around, which created some great conversations cross generations," explains Lou.
"Embracing change is often easier in youth work, which is always experimental, but seeking out what is on our hearts and minds can be harder for the broader church.
"It was wonderful to see all ages listening to one another and learning, and it not just be one sided."
As a result, they collectively recognised a call to be more intergenerational as a worshipping community and started planning a regular intergenerational service, with the views of the whole church family shaping the way forward.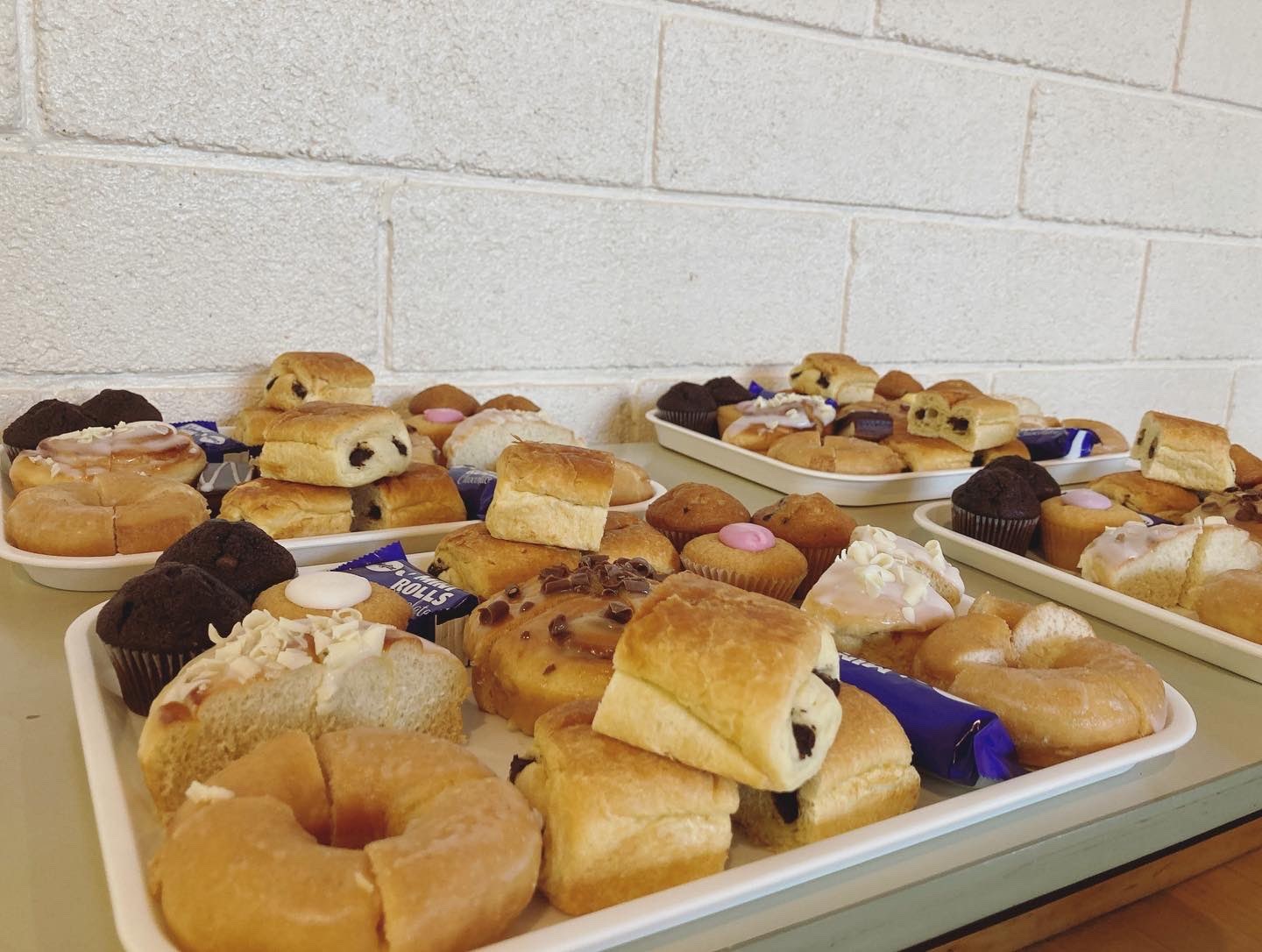 Anyone who wants to be involved in the planning team has the opportunity, with a typical group including Lou as youth worker, either Revd Maria Jukes or Revd Steve Bailey, a few young people, and an adult, to give a range of voices.
So the planning can be without burden or long term commitment, they meet straight after the All Together service of that month, discussing how they found the service, before agreeing a theme and discerning how they would like to do the next one. They started planning in October 2021 and the first service was held in November, around Climate Sunday.
"No service is the same," explains Lou. "In our planning we start with the theme and a blank sheet of paper with all the elements (such as how we do the Bible reading, what we'll create for people to take away, how we'll arrange the chairs and even what refreshments we'll serve) up for discussion and creativity."
Music is always a part of the session, with Lou leading the worship band alongside a few young people. "It's great to have a mix of ages in our sung worship and it's great to have different ways for young people to be involved and shape things," she says.
Videos created by the youth are also helping the church community to explore certain themes, including a climate change and inclusivity video for their Climate Sunday service, and a Minecraft video which told the Palm Sunday story.
"In all of them we have tried something new that helps people to explore and experience God and one another in a new way," says Lou.
One session they held around the story of the feeding of the 5,000, was made accessible to as many people as possible through the format and language used. A young person designed invites that were given out to the church weekday groups, including Coffee Pot for older people, Friday Night Youth and Little Angels toddler group, and they had a 'bring and share' lunch afterwards.
In March, All Together explored hospitality, with the young people trying out cafe church, and experimenting on that theme.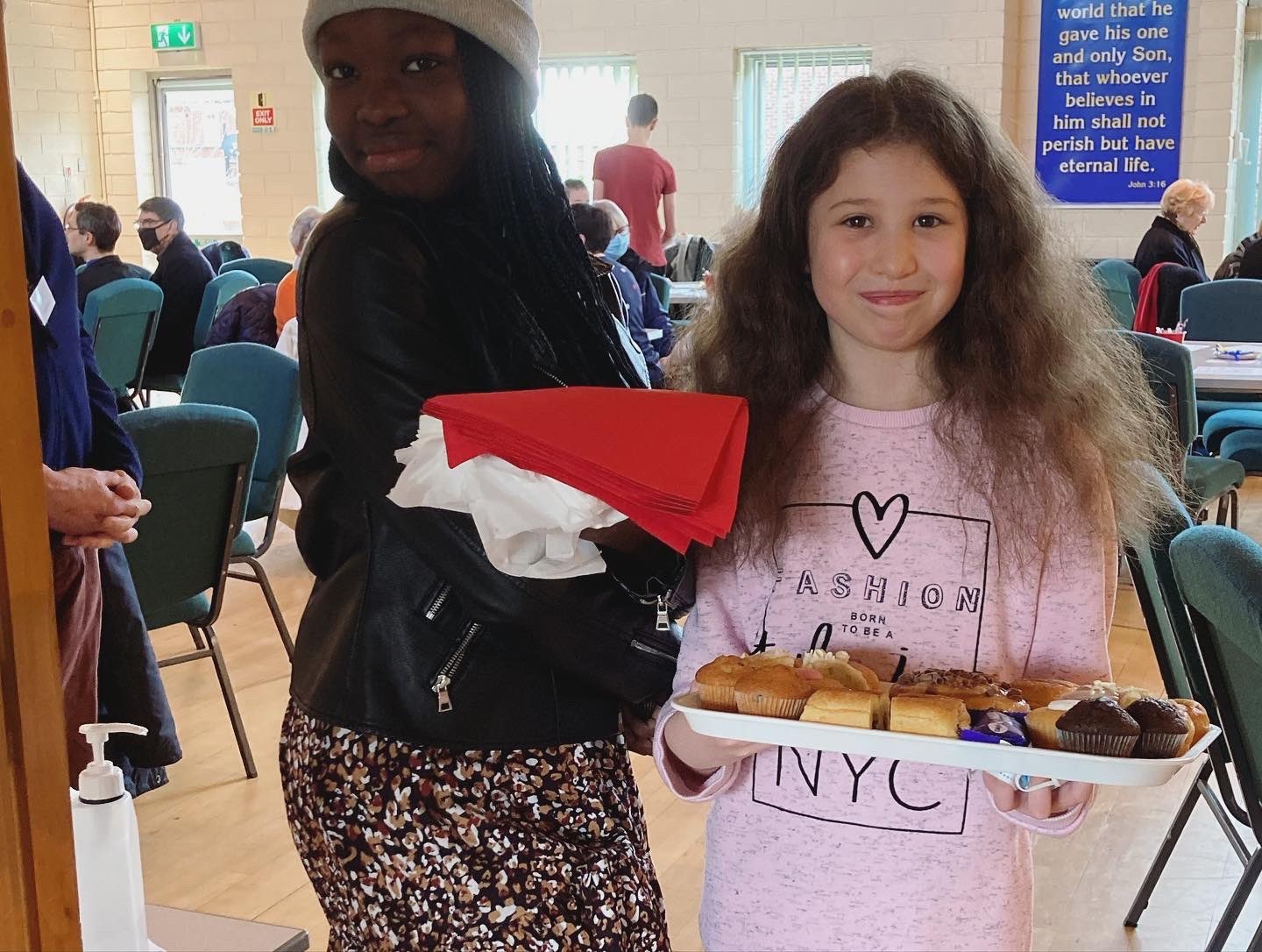 It was special moment for Lou, who says she saw a glimpse of glory in the young people so excited to welcome and serve cakes to everyone, and in all ages appreciating their servant heartedness.
"It was a reminder that time together that builds relationships and community - where we listen and learn from one another - can be appreciated by any age, and it was beautiful to see different ages mixing and getting to know one another," says Lou.
"There's so much we can learn with and through one another about God and community. We hope that these times help us to build relationships and community not just inside of the church walls but outside of them, too. If we can see the value and what one another can offer when we are gathered, hopefully we can see what people in our everyday lives have to teach us about life and faith too, and what it looks like to explore faith together."
Curate at St Paul's, Revd Maria Jukes, is one of the All Together service leaders. She says the question of how they worship together in a way that is reliant on the gifts present in St Paul's diverse congregation is one they continually wrestle with as an Intercultural Worshipping Community.
Maria explains: "I think there can be a tendency when approaching services for all ages to take a "providing for" approach to the young people rather than inviting them to be a part of shaping and creating our services. The desire to learn from each other, understand what's important for people of different age groups and backgrounds, and recognise that we are poorer when not everyone in the church is able to contribute equally to its worshipping life has been central to the re-shaping of our All Together service. This has led to services that are creative, fun, and inherently community focused."
She continues: "I have been consistently inspired by the way the young people approach the planning and participation of these services. Their enthusiasm is contagious, and their concern to make sure we incorporate elements in the service that are inclusive to all age groups is heart-warming.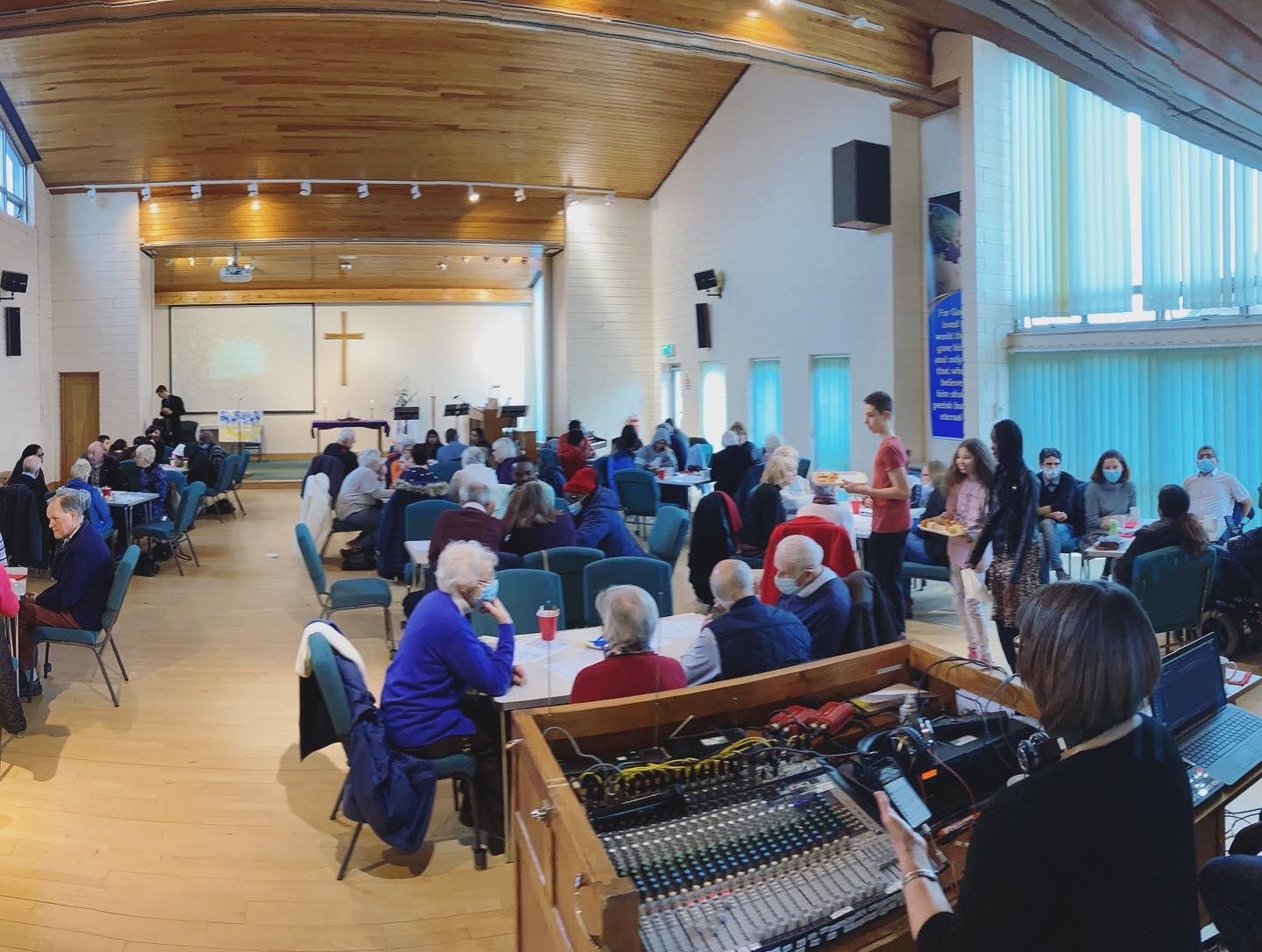 "Being intergenerational helps us to notice the importance of every person in the body of Christ."
Matt Long, Youth Engagement and Intergenerational Communities Enabler for the diocese, says: "The 'All Together' service at St Paul's, Oadby, is a great example of what an intergenerational community may look like on a Sunday morning - different generations, intentionally coming together, in mutual service, sharing and learning. In recent weeks, I have heard many stories from around our diocese of how churches and schools are experimenting with new and creative ways of exploring everyday faith together across generations. I have heard of the impact of mentoring, storytelling and resourcing households to have faith conversations around the kitchen table.
He adds: "My reflection is most of our churches are multi-generational, that is, made up of multiple generations, who share the same space. I wonder what small steps we could take to move towards intergenerational community?
"Intergenerational implies involvement, increasing interaction, mutual influence, and awareness of different perspectives. This requires intentionality and the courage to experiment and grow together, like St Paul's."