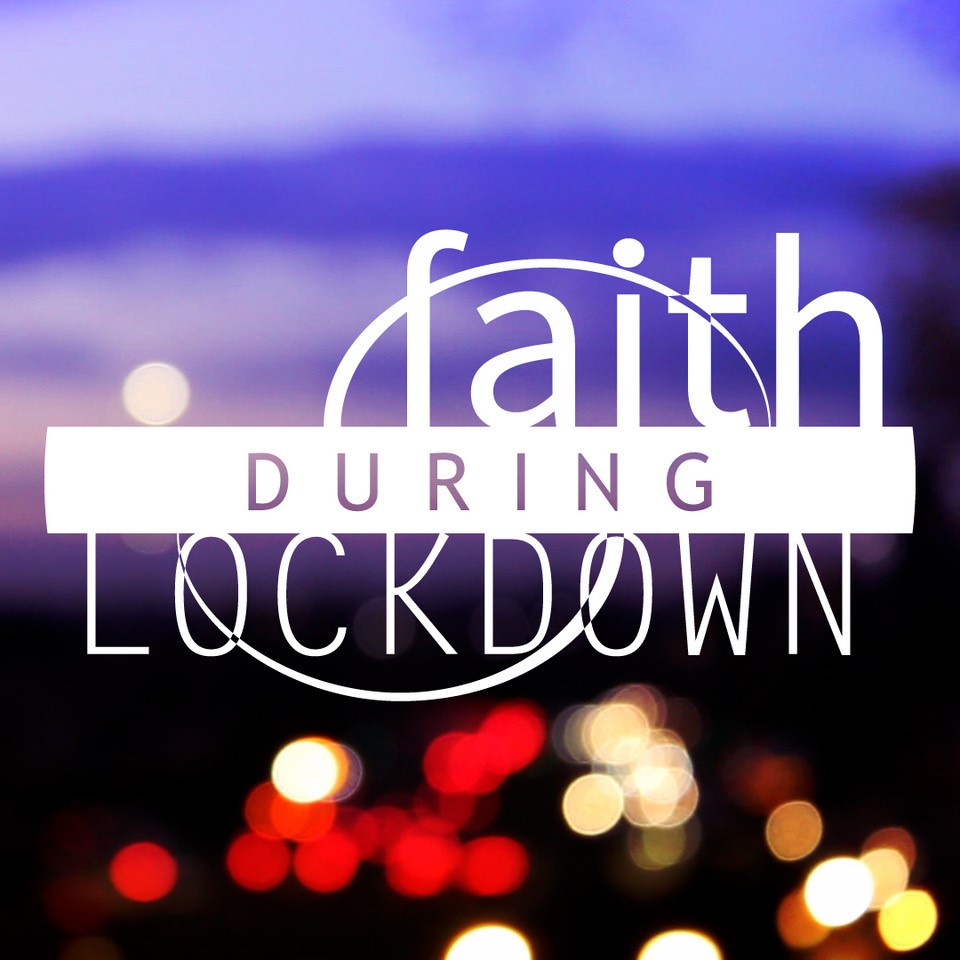 Unprecedented, extraordinary, the times we are living in are undoubtedly like nothing we have ever experienced before. As our 'normal' has changed dramatically, many of us have had to stop doing things that previously felt important to us. We've asked ourselves questions about what really matters, and what sustains us when things feel uncertain. Most significantly, we've been given the time to think about how our everyday faith can be a source of hope and comfort during uncertain times.
In Oadby, the people of St Paul's Church have been thinking about these things and sharing their stories of everyday faith, prayer, action and witness.
Their thoughts have been collated into a series of videos called Faith During Lockdown, looking at the five areas of Prayer, Scripture, Justice, Environment and Hope.
Faith During Lockdown was the idea of Reverend Maria Jukes, Curate of St Paul's Church in Oadby, who leads each video and reveals how the people in her parish have looked to God and found meaning amidst the difficulties and chaos of this time.
"Lockdown has led to many of the missional activities in our church having to stop," explains Revd Maria. "As this happened, we wrestled with how we could speak good news at this time to the community around us. Many conversations had moved online, and we wanted to explore ways of engaging with this. The missional video project stemmed from this desire to connect, start conversations about faith, and offer a space to reflect on some of our thoughts and experiences."
The project incorporates a wide range of voices from the church family and identifies topics that St Paul's feel are 'of the moment'. The stories are real, and inspiring.
Everyday prayer during a pandemic is something particularly important in our discipleship journey.
As Revd Maria points out, it's a lovely thing not only for ourselves, but in something we can offer for one another.
"During lockdown we can feel lonely and isolated, frustrated at not being able to see family and friends, but in a time when things can seem hopeless, we have discovered new things to sustain us and give us peace," she explains. "Prayer is a source of comfort and hope – prayer forms part of what we do as a community at St Paul's – and it is wonderful that we have been able to discover new ways to pray."
The 'Prayer' video sees members of the church family talk about the way their everyday prayer has changed and grown in recent times. How one lady's daily walk around the neighbourhood has become a time to pray for the schools that she walks by. That for another, God's presence is felt now more than ever and the desire to pray feels more natural.
"We have had some unexpected results from the videos," says Revd Maria. "Reverend Steve Bailey was invited to speak at a community group about prayer as a result, and friends and family who have seen the videos commented on how interesting it is to hear different voices sharing their stories."
The videos have also prompted further reflection on how St Paul's, as a church, engages online and how they hope to build on this learning to consider the new ways they can voice their hope in Jesus Christ.
Revd Maria offers us all encouragement during this time. She says: "It has struck me that whilst this time has been full of the unexpected, God has not been caught off-guard by this pandemic. He knows what is going on, He is with us, and His Good News continues to be Good News in exactly this time and place.
"I think we can be encouraged and have confidence in the consistency of the presence and mission of God in His world. This might look different right now, and we might need to take time to discern where God is and see how we can join in with His work but, we can do so with every confidence that He is indeed at work amongst us."
We are all in the same storm, but we are not in the same boat. Where are you finding hope and witnessing the Good News of God during lockdown? How is your Christian faith a source of sustenance and comfort during uncertain times?
You can view the YouTube playlist here. Check out two of the Faith During Lockdown videos below:
Prayer
Hope