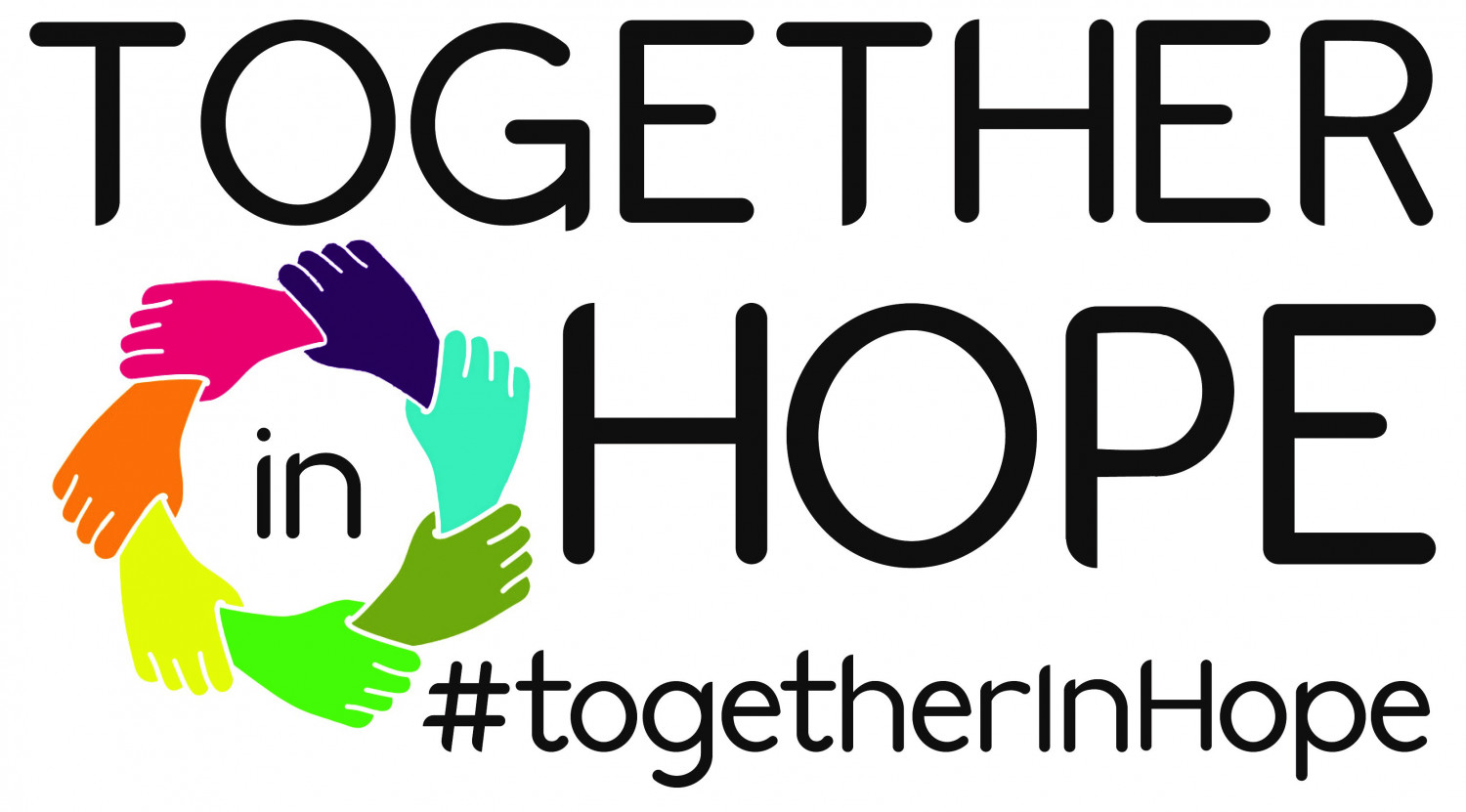 Together In Hope (TIH) is a project set up to help communities across the diocese explore the twin themes of togetherness and hope during the pandemic and its aftermath.
One of the first activities under this banner is a local media and social media campaign in Leicestershire at the time of the Government review of the extended local Corornavirus lockdown. This initiative is being led by Bishop Martyn, the Vice-Chancellor of the University of Leicester, Professor Nishan Canagarajah, and Leicester City Football Club CEO, Susan Whelan, and has widespread support from leaders and indidividuals across sports, business, arts, education, charity, faith and community organisations. You can read more about it by clicking here. You can also follow and join in on social media using the hashtag #TogetherInHope.
The Cathedral will be launching a Together In Hope virtual message board, collecting and sharing messages of hope. You can find out more here once it has launched in the next few days.
You can download the TIH logo for social media here (if you want higher resolution or other format logos please email Communications@leccofe.org).
You can also use various TIH videos including a 30 second TIH message from Bishop Martyn and a promotional video in a variety of diferent languages to encourage your networks to get involved and share their own messages of hope and togetherness. They can be found on the TIH Youtube account here .
Our Bishop's Leadership Team has been reflecting in recent weeks about how we keep an outward focus to our church life even as we go through this next transition. It would be very easy for the practicalities of church worship to occupy all our attention while many in our society continue to grieve and to suffer physically, emotionally and financially.
For this reason, we will be inviting any of our churches, fresh expressions of Church, chaplaincies, schools etc to explore with their local communities how best to nurture hope and work together for the common good under the Together In Hope banner. This is intended to be an optional resource that can be used flexibly for a wide range of community relations projects as best works where you are, in the coming months.
This is an invitation and not every church will want to participate but we will be offering practical support. More information will follow.