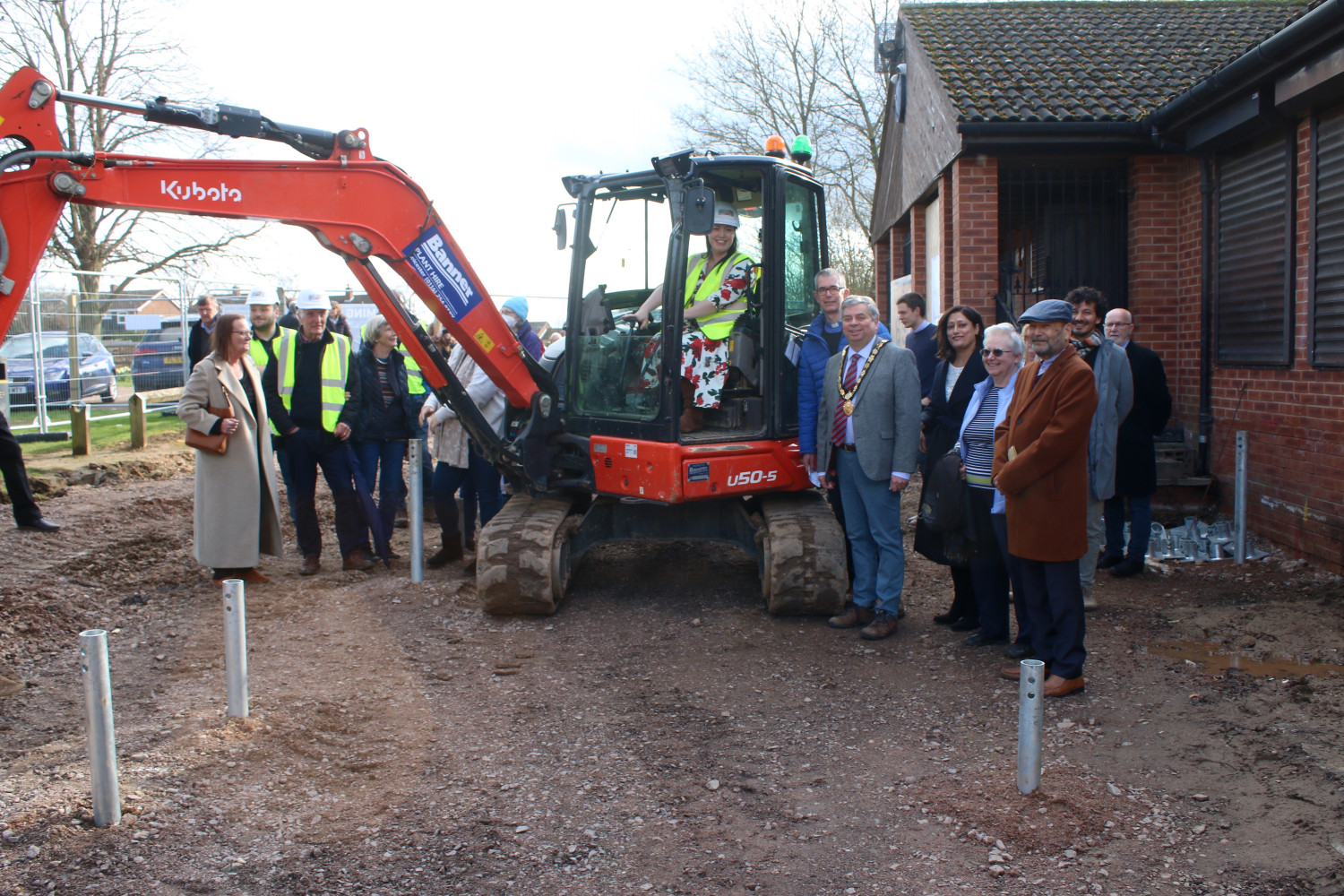 Work has begun to transform the old Pavilion in Thurnby's Manor Park into a bright and welcoming community café, after years in which it has been a derelict eyesore next to the local play area. The unused and unloved building is being repurposed and extended by St Luke's Church, to create a welcoming space for local people to gather.
Expected to open in autumn 2023 the HUB will not only provide a café for the local community but will also offer range of different support services to meet the needs of people in the local community and beyond, providing help and hope for all.
Revd Rob Miles, Rector of St Luke's Church said of the £1.4M project, "It feels amazing to have reached this point where we can see things actually happening! Reaching this point represents years of prayer, and of planning, fundraising, and a great deal of teamwork. Our conviction as a church is that we are called to serve our local community, and our hope is that the HUB will play a key role in this in the years ahead."
Reaching this stage has been made possible possible by the generous giving of individual members of St Luke's Church and by additional financial support from others in the local community, the Community Ownership Fund, Harborough District Council, and other grant making bodies. The building has been designed by leading architects, Archangel, and the contract awarded to a local building firm, Brown and Shaw.
The start on site was formally marked by a ground breaking event on Friday 17th March led by Alicia Kearns, MP for Rutland and Melton, who said, "It was a real privilege to break ground at Thurnby's new Community Centre and Café. After meeting the team here and raising their bid with the Government, I am delighted they were awarded £250,000 from the Community Ownership Fund, and I know the centre will be a huge asset for the village of Thurnby." "I'd like to congratulate St Luke's Church and the extremely dedicated group of volunteers for all their hard work on this project. Not only will the Hub provide a wonderful community meeting place, but it will also provide critical local services, including bereavement support and financial advice. "I very much look forward to visiting again when the Hub is up and running!" Councillor Simon Whelband, Harborough District Council's portfolio holder for wellbeing, communities and housing, adds: "The council has been supporting this initiative over the past few years, since we agreed a one hundred year lease with St Luke's. We are also delighted to have supported this project with funding of £135,000 from a Section 106 grant. I'm pleased that the residents of Thurnby will have an appealing, safe space where they can go to socialise and access support services which will improve wellbeing in the community."

The church is seeking a Community Cafe Manager who is passionate about giving back to the community, enjoys meeting people, and loves the idea of a community space that provides great hospitality. Previous cafe experience is not required, but a willingness to learn and a heart for helping those in need with great hospitality is essential. Find out more about the role here.