The Benefice of Coalville with Bardon Hill and Ravenstone hosted the third an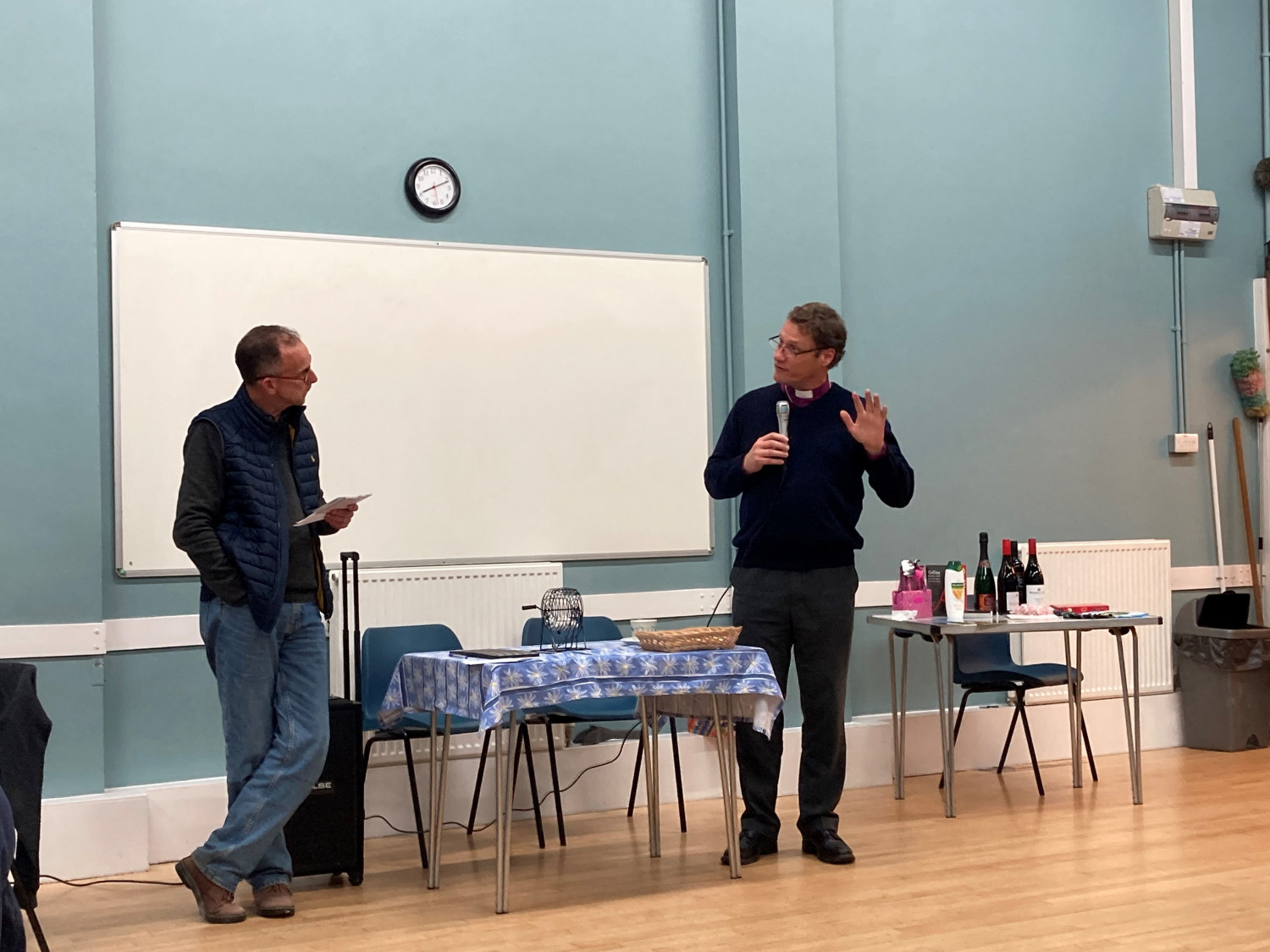 d final Big Conversation of 2022, and was a brilliant weekend of conversations about life and faith. The weekend comprised Bishop Martyn and a small team of ordinands/curates joining with the congregations of Christ Church, St Michael & All Angels and St Peter's in a range of events designed to share faith.

The weekend began with the Bishop and his team spending the day in local schools. During the morning the team faced questions from Year 6 Students at Woodstone Primary School in Ravenstone and then in the afternoon from members of the 'Shine Squad' at All Saints CofE Primary School in Coalville. Questions ranged from 'What is your favourite flavour of Dorito?' to 'Have you ever encountered God?'
Friday evening was spent having great fun at a bingo and hot potato event to which members of the congregation invited their friends and family who may not yet come to church or have a faith. Bishop Martyn and his team enjoyed the bingo and chatted round tables as well as facing more questions!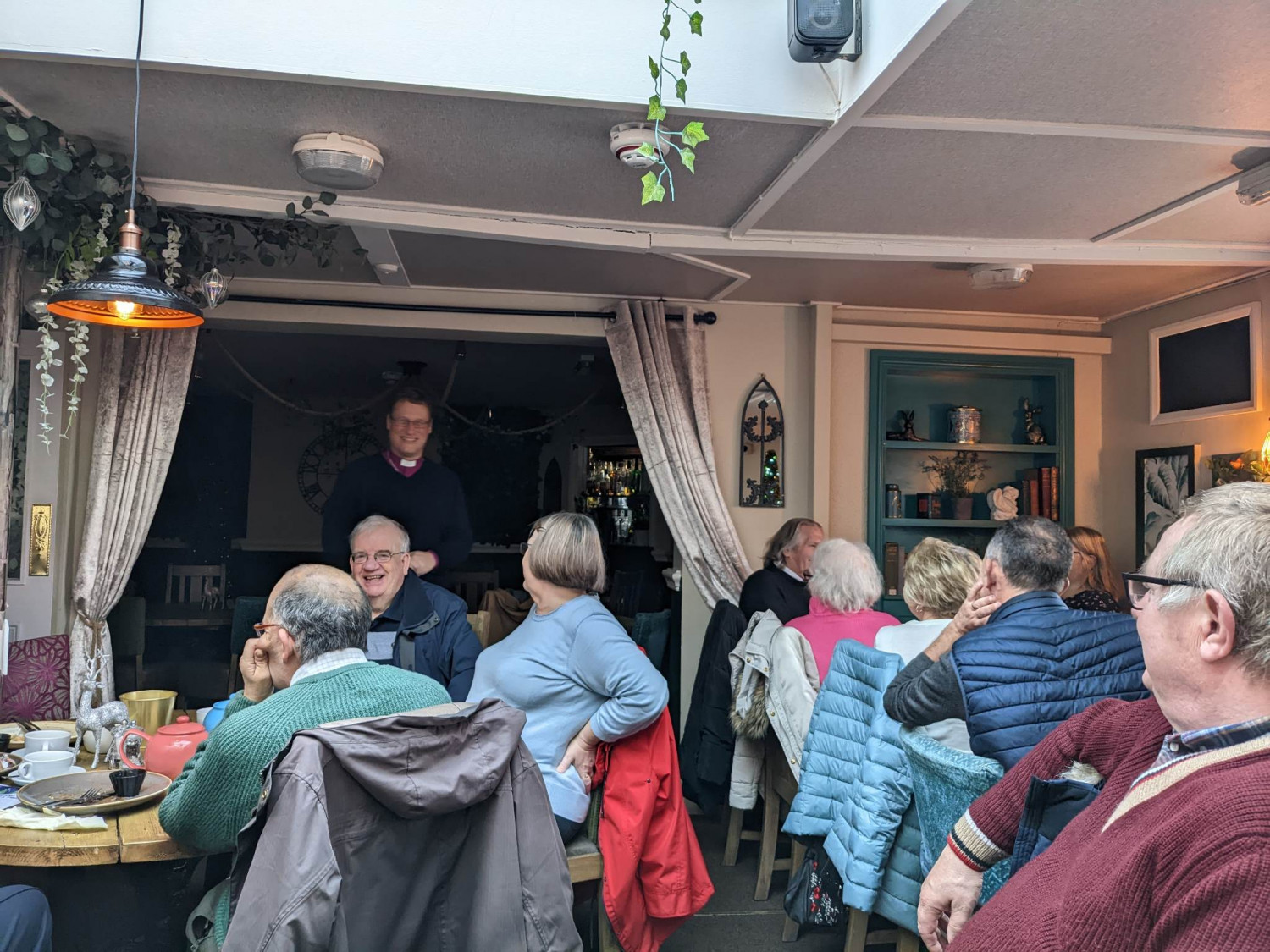 On Saturday a community breakfast took place at a local pub in Bardon before members of the congregation of St Peter's walked up to the church to discuss what outward facing mission could look like in the future. Over lunchtime Bishop Martyn and a team from the churches spent time in the shopping precinct in Coalville, chatting to people and handing out leaflets inviting them to Advent and Christmas events and services. During the afternoon home groups gathered to reflect on their study together on the Book of Acts and what it means to be church in 2022, before heading up to a community centre for another gathering of local people for a Q&A session in the evening.
The weekend was topped off with a Faith and Fun Service followed by a Bring and Share Lunch at Christ Church, Coalville.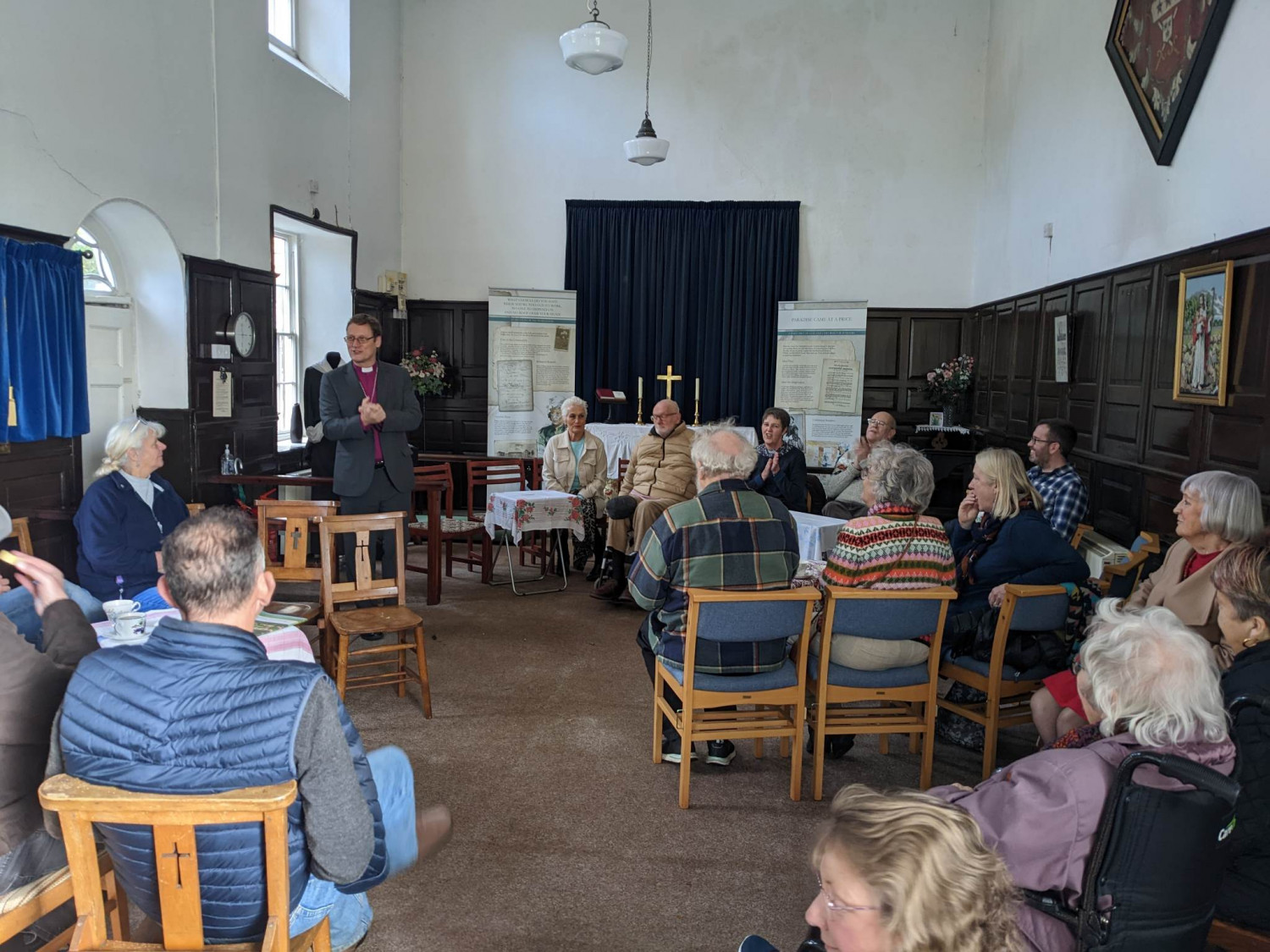 As with all of the Big Conversation weekends, the challenge is now for the local churches to build on the success of the weekend, and to themselves find greater confidence in sharing their faith in the everyday. If your parish would be interested in hosting a Big Conversations weekend with Bishop Martyn please email beth.cluer@leicestercofe.org, we'd love to explore!