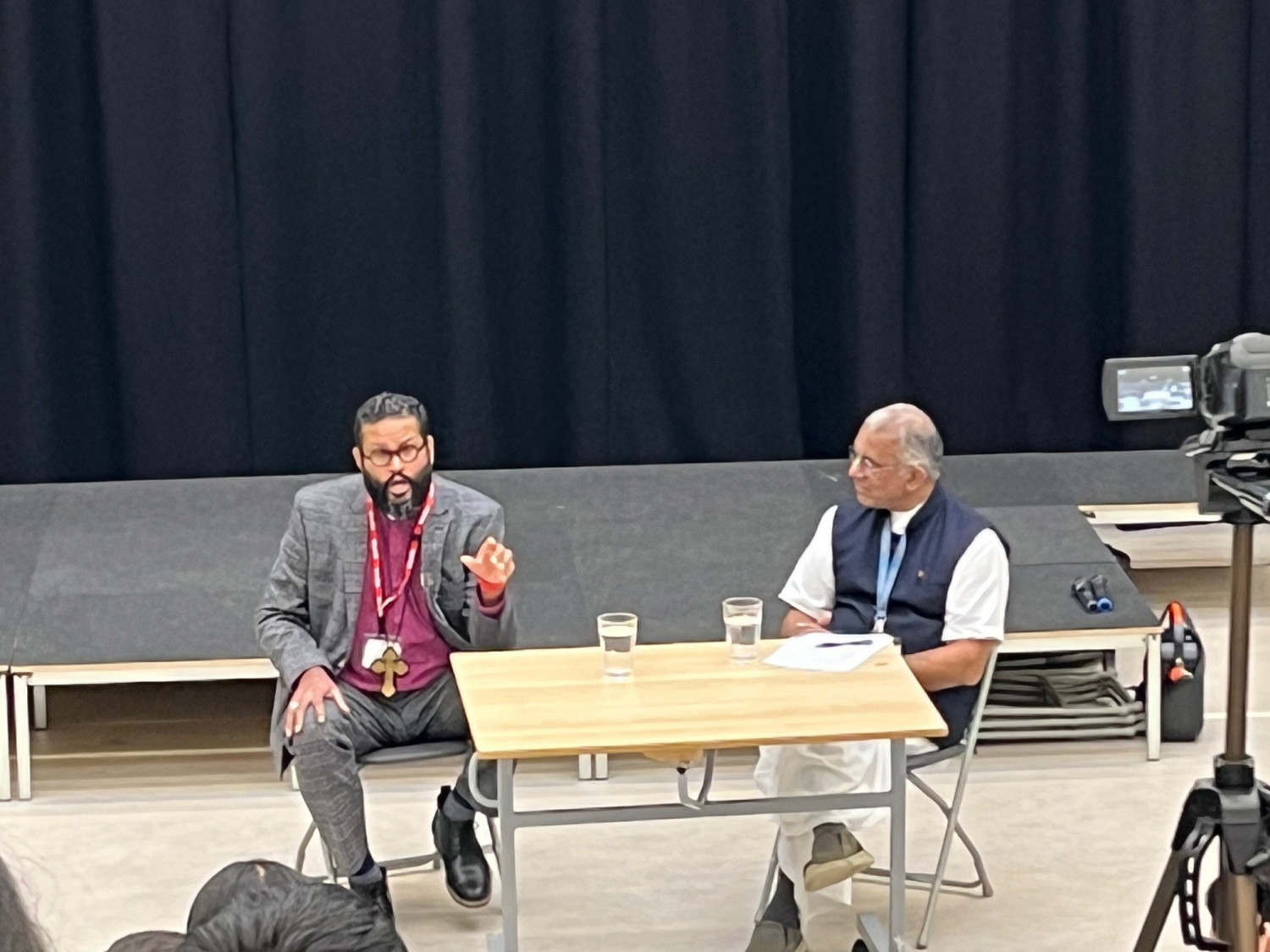 Bishop Saju recently visited Avanti Fields secondary school in Hamilton for a question and answer session with year ten students, as part of their study of Christianity.
The questions were wide ranging, covering issues of forgiveness, redemption, whether the Virgin Mary is sufficiently venerated within Christianity, the place of LGBT people within the Church and much more besides.
Bishop Saju encouraged the young people to find their calling and purpose in life, to know that they are loved by God and that they all have unique gifts and abilities to share with the wider world.
Revd Tom Wilson, Director of St Philip's Centre, accompanied Bishop Saju on the visit and said: "We're grateful to Pradip Gajjar, Philosophy Religion and Ethics lead at the school for the invitation, and hope to visit other secondaries in Leicester in the coming months."