The church was packed to the rafters for the annual Called Together Service on Saturday afternoon (May 20) as more than 300 people came together in prayer and thanksgiving for lay ministers across the diocese.
Every year this service celebrates the incredible variety and contribution of lay ministers in the Diocese of Leicester. It also gives us the opportunity to pray for the new ministers and encourages all of us to consider our own gifts and calling.
During the service at St Margaret's Church in Leicester, Bishop Saju licensed 12 new Associate Ministers - two of whom were formerly Pastoral Assistants, and one Pioneer - and relicensed many existing Associate Ministers, Readers, Pioneers, Pastoral Assistants and Evangelists.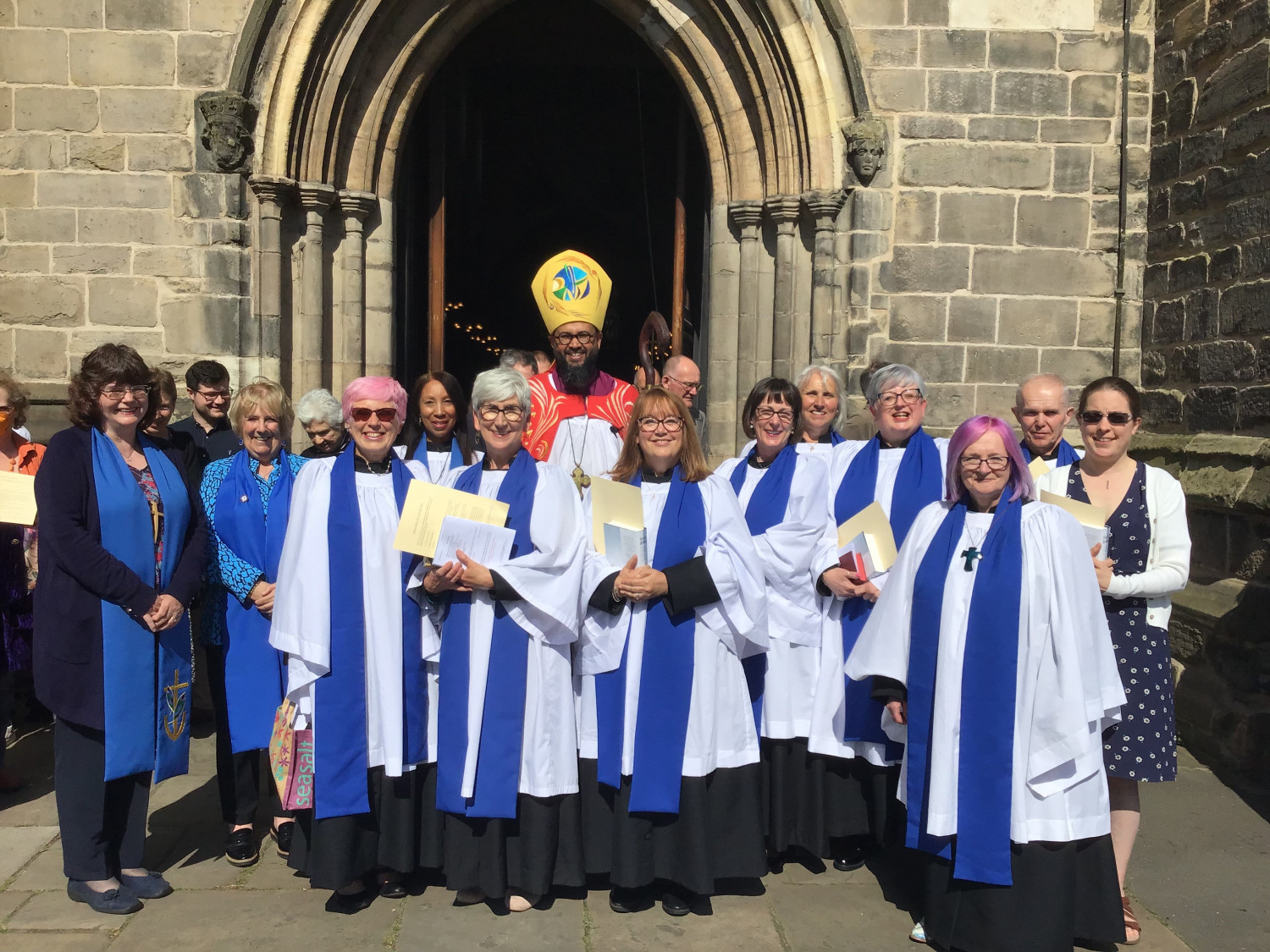 Some wore robes, others did not, reflecting the breadth of their roles and the contexts in which their ministry is carried out. All received a Bible as their guide to living as disciples of Jesus and made a commitment to continue in lives of prayer and service.
During the service, the new Lay Ministers' Council was also commissioned and there was a strong sense of those newly licensed being welcomed into the fellowship of lay ministry across the diocese.
An inspiring Sermon was given by Canon Shayne Ardron, Reader and member of General Synod, in which she talked about having the power to grasp how wide, long, high and deep the love of Christ is.
The intercessions were led by Shobha Gosa, Intercultural Pioneer Minister and Member of the Lay Ministers' Council.
The Called Together service is traditionally held at Pentecost to mark the Holy Spirit appointing the first lay ministers to be sent out.
"It was a really joyful celebration of lay ministry," said Revd Liz Rawlings, diocesan Discipleship and Vocations Enabler. "Lay ministers fulfil such a huge range of ministries in our churches and communities, often unseen or unnoticed, but bring great fruitfulness and value, committing their time, service, and love.
"They do incredible work connecting communities to the church. They are people who offer their ministry in places such as prisons, hospices, and hospitals, visiting care homes, running Messy Churches and foodbanks, mums and tots' groups and outdoor church, and who live out their faith in their workplaces fulfilling a whole range of loving service to the world. We are hugely grateful for the life and service of the lay ministers in our diocese."
If you would like to explore more about your calling visit the vocations webpage here.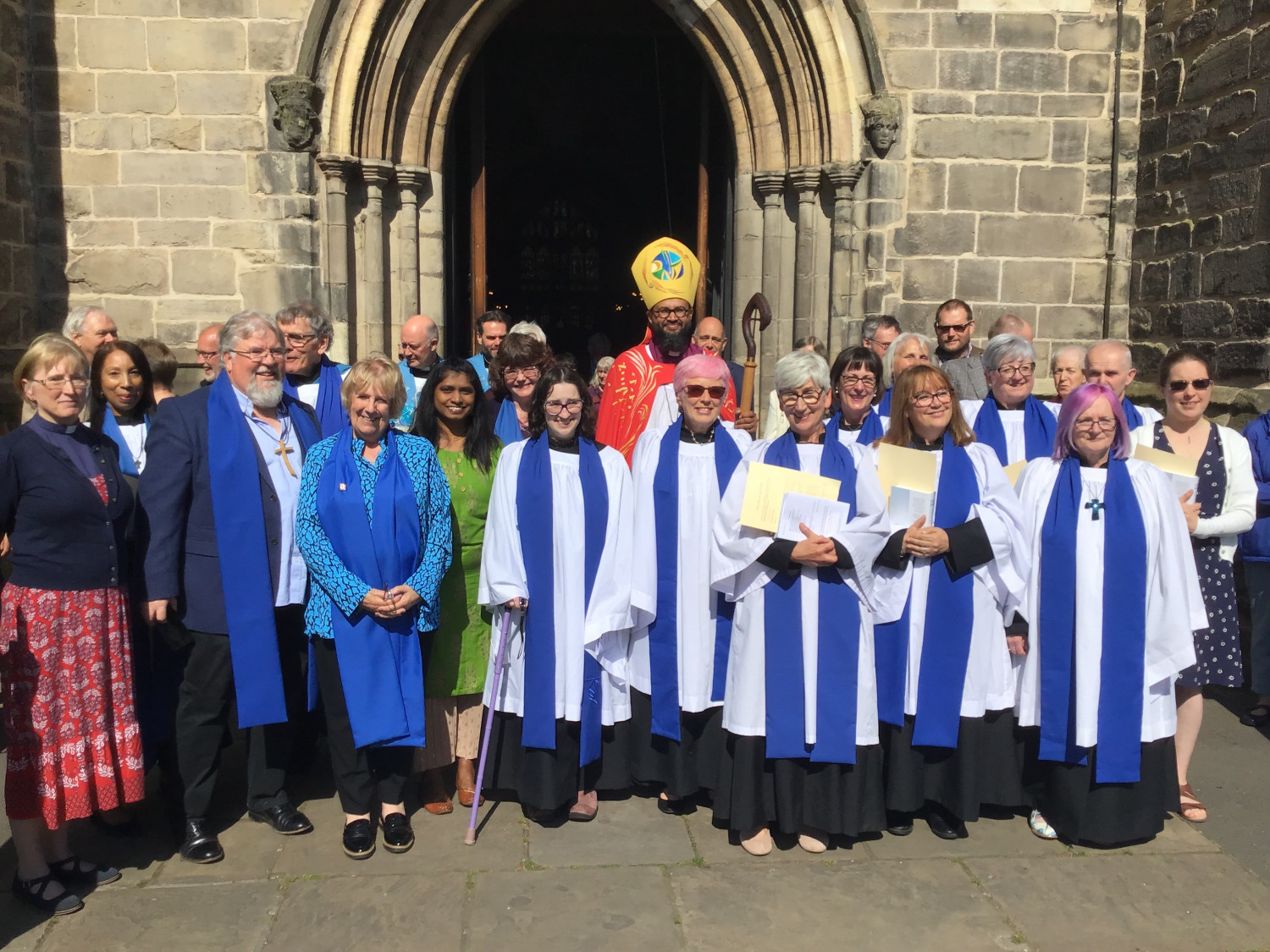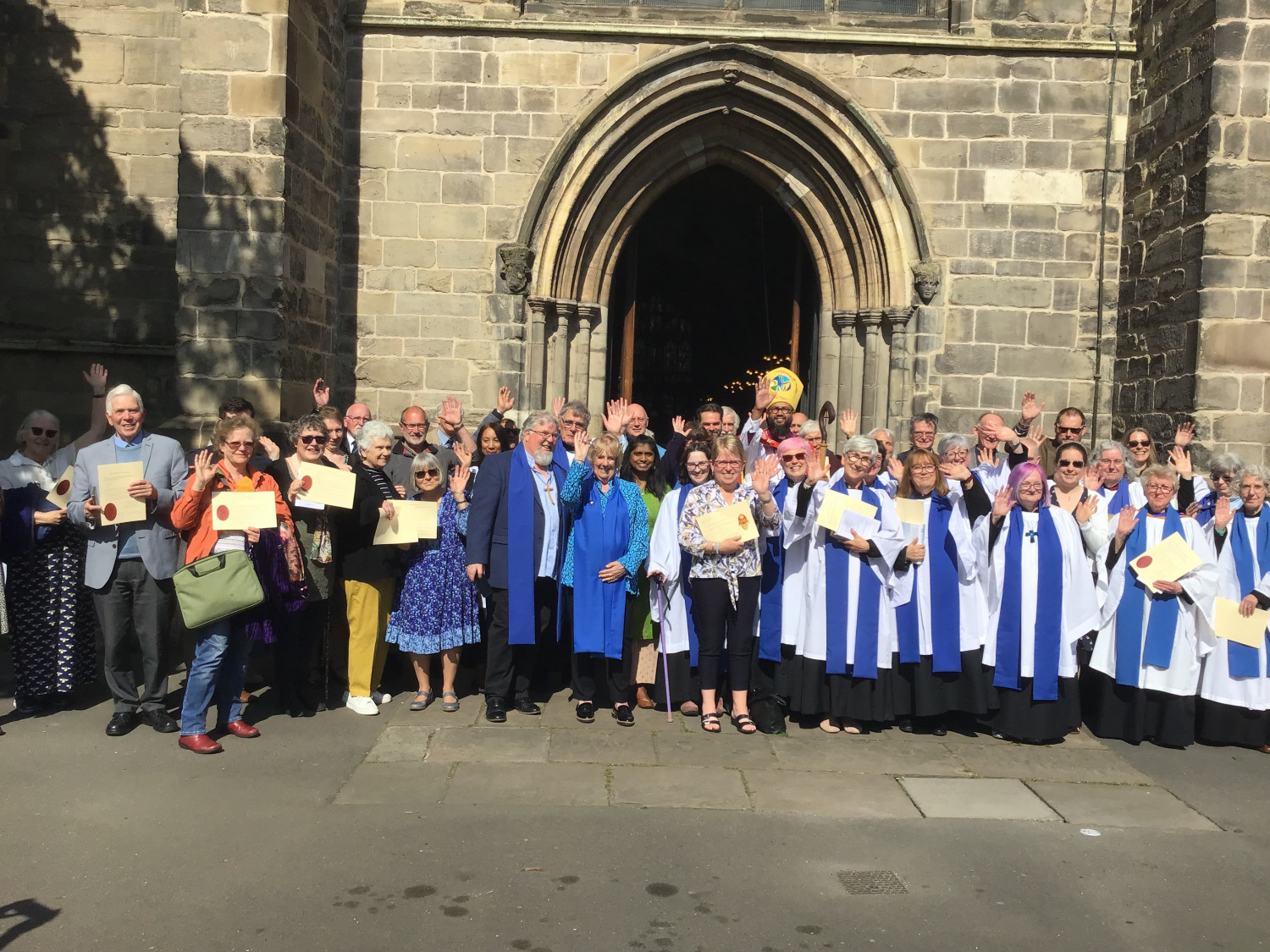 Biographies of the new Associate Ministers licensed: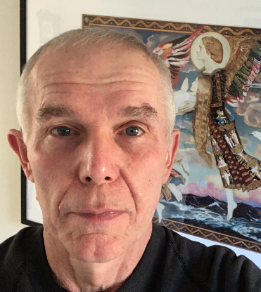 John Andrews. I am married and have two adult children both with children themselves. My daughter and her husband have two boys, and my son and his partner one girl. I retired from teaching in 2017 and spend much of my time on my allotment as well as being involved in a range of other activities. I live in the parish of St Anne's in the benefice of St Anne's with St Paul's and St Augustine's in West Leicester. My wife is Associate Priest in the benefice running a pioneer foot care clinic which I support. I will be working as Associate Lay Minister in the Benefice and my interests lie primarily in learning together through small groups and pioneer activities such as allotment church and enquirer groups. I became a Christian when abroad in my gap year between school and university. I have enjoyed being a part of open evangelical churches and appreciate the help they were in understanding the fundamental aspects of faith. In recent years I have come to appreciate the valuable heritage we have in the ancient church from both East and West. I feel at home in the Anglican church and have begun to appreciate anew how important both scripture and liturgy are in our spiritual formation as members of the church of Christ. I trained as a Spiritual Director on the Holy Listening course and have been a spiritual director in the diocese for last 6 years. I have just recently become a member of the group which coordinates the work of Spiritual Directors in the Diocese.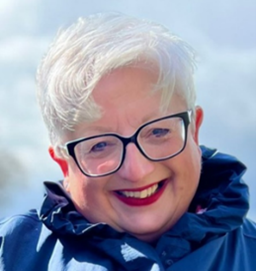 Fiona Brant. I am blessed to part of a wonderful church family at All Saint's Church in Asfordby. I have a long association with the church, marrying my husband Nigel there in 1989. Our son, Sam, and daughter in law Jill also married there in 2016, I am an immensely proud Nana to their two sons, Theo and Rowan. I retired in 2021 as a Registered Nurse/Educator in the NHS, the predominant focus of my career has been working in End-of-Life Care in a variety of different settings. My calling before and throughout my Associate Minister Training was to return to LOROS to work in the Chaplaincy team, listening and supporting patients as they enter the final stage of their life. Like many others my calling has not always been an easy path to follow, but happily I can now say that with the love and kindness my family and friends around me, I am now working back with the LOROS Chaplaincy team as a volunteer. As well as my work as a volunteer at the hospice, I look forward to continuing to work with the ministry team in Asfordby, all of whom continue to be an inspiration to me. I often reflect on my faith Journey and realise how fortunate I am to be working where just where God wants me to be.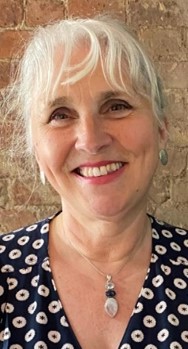 Jo de Graaf. I live in Harby in the beautiful Vale of Belvoir with my husband, Cor. We have five children and I am a very proud Oma to 10 grandchildren, who bring us such joy. A few years ago I felt God prompting me and calling me to some form of ministry. I believe my ministry is to bring people into God's Kingdom through love; using contemplative spirituality, hospitality and service of all kinds to help people feel a sense of wholeness within the love of God.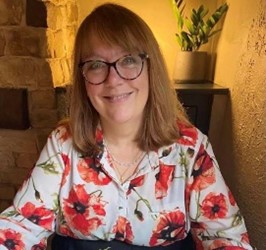 Delia Geary. Hello! I'm based in the benefice of Markfield, Thornton, Bagworth, Stanton under Bardon and Copt Oak. I worship and lead services mainly in my home village of Thornton at St Peter's Church, but I also participate in church activities elsewhere in the benefice. I love watching football and am a passionate supporter of Leicester City Football Club even when we have seasons like this year! I also, like my namesake, love baking and experience the occasional success. Over several years, I felt that God was nudging me in the direction of taking a more significant role in the Church, but I had a full-time job which left precious little time to do anything else. After I retired in 2019 (six months pre-Covid) I was able to focus more on what God wanted from me. I participated in a Journey into Faith course and had conversations with our Associate Priest (we were in an interregnum at the time) and with Liz Rawlings, Discipleship and Vocations Enabler, who helped me to focus and listen to what God was saying. I'm passionate about increasing our engagement with the community including providing pastoral care and in assisting the ministry team find different ways to worship and communicate our faith.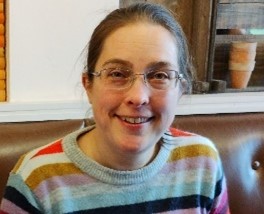 Beth Lunt. I am based at Holy Trinity, Ashby-de-la-Zouch. This new opportunity joins several roles I enjoy – wife, mum (to one growing daughter) and as a Research Development Manager in Engineering at Nottingham Uni. Associate Ministry seemed a natural step on from involvement in our All Age Service Leadership Team, and well as having served in a wide variety of ways over 20 years in several churches. I am hoping to be part of the expansion and development of what we offer at Holy Trinity in prayer and individual ministry as well as in Sunday worship to the benefit of the whole church family and wider community.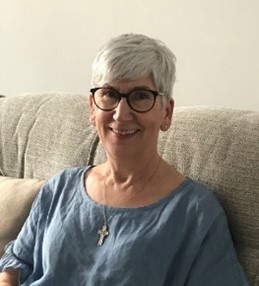 Jacqui McAughey. I live in Countesthorpe with my husband, Dave. Between us we have four children and three grandchildren. Up until about 18 months ago I worked at the University Hospitals of Leicester NHS Trust; developing, delivering and implementing new ways of delivering healthcare to people with long term health conditions. About two years ago I felt God calling me to new things… so I took a risk, took early retirement, and here I am today.

Mel Oldershaw. I am a member of the warm and welcoming Church community, St Remigius, in Long Clawson. We are one of six churches in the West Vale Group based in the Vale of Belvoir. I am married to Charles and we have three sons, one grandson and a newly acquired puppy. My faith journey has been slow and steady with a growing sense of purpose and being guided. I have spent many years working in End-of-Life care, both as a nurse and a psychotherapist and it was whilst I was volunteering as a chaplain at our local hospice, and following many conversations with members of the clergy, lay ministers, friends and family, as well as much reflection, that I felt called to begin the Associate Minister training. Going forward, I am looking forward to growing the chaplaincy role within the hospice, supporting patients, their families and the staff, as well as sharing and growing faith within the wider community, and working with and supporting, my group of Churches at this time of change.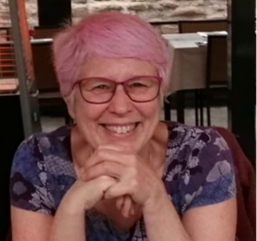 Shirley Parsons. Since 1983 I have worshiped at St John the Baptist church, Clarendon Park. My ministry is mostly with a traditional, older congregation who I call my friends. I will extend my leadership in services and continue to run a support group. I hope to increase my outreach to those who can no longer attend church and those in care homes.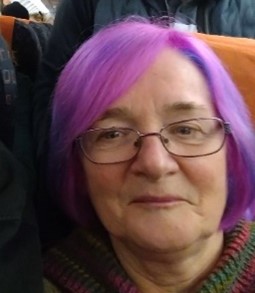 Mel Rowley. I worship in the United Benefice of Christ Church and St Peter's in Mountsorrel. I moved to Mountsorrel after some years of travelling and working as a teacher in differing countries of the world. I believe that God has called me to be a servant of His here in Leicestershire. I'm only able to work as I do with the continual support of my husband, Paul; my anchor and my amazing talented children, Simon, Christopher and Hannah.