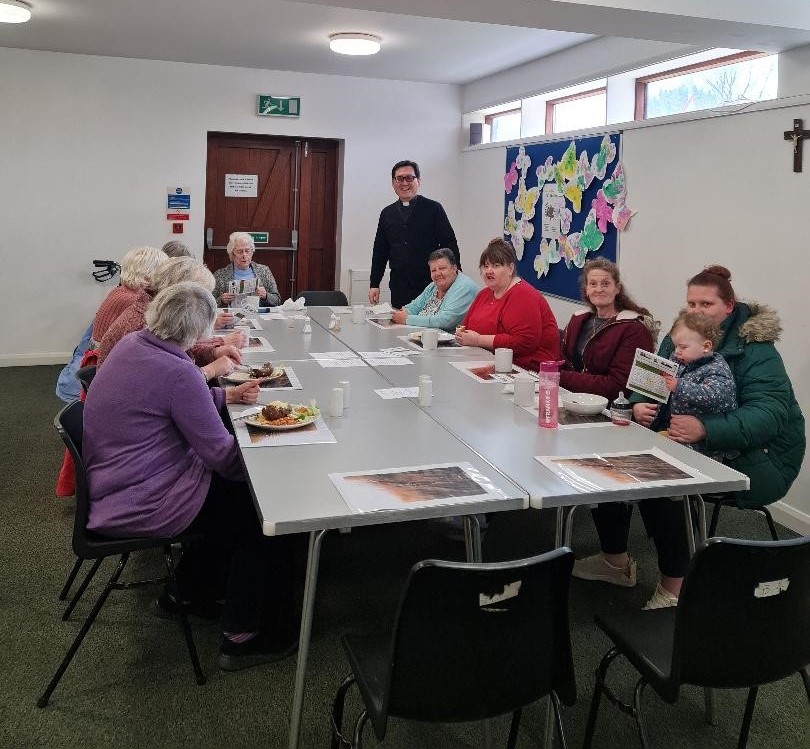 Building on its missional work and extending the hand of hospitality to those most isolated in the community, a church in Eyres Monsell has been opening its doors to offer food and fellowship every month.
The 'Come and Eat' service at St Hugh's Church in Sturdee Road provides free brunch and the opportunity for people to come together socially, making connections in the wider community and supporting one another through life's ups and downs.
More than 20 people regularly attend the sessions, which began in September last year, and are usually held between 11.30am and 1pm on the first Saturday of the month.
The group was the idea of parish priest, Revd Fr Andrew Lee, who recognised the need in the community and joined with members of the church family who shared his heart to serve.
He explains: "We know that many people are struggling with hunger, loneliness and feelings of isolation, so we started this little service for the people that need something like this and who would appreciate community dining.
"We provide delicious meals and great conversation. Everyone is welcome, from any walk of life, and all our meals are free."
With any service such as this, it takes team work and a glimpse of God's glory. Fr Andrew says the sessions continue to be well attended, enjoyed by all, and necessary.
"People seem to really like it as they meet new people, whilst eating food," he adds. "Some members of our congregation - including young people – help out in the kitchen to serve and prepare the food. God, in this case, is certainly at work encouraging people to come together as one big church family."