A number of baptisms and confirmations have taken place around the diocese in recent weeks, with Bishop Saju expressing great joy in meeting Christians, young and old, on their faith journeys.
Yesterday (4 June) he gathered with members of the Akeley East Deanery at St Peter and St Paul's Church in Hathern, to confirm Terry, Shirley, Aileen, Vivienne and Emily - all of whom spoke movingly about their faith journey in the service.
The picture also shows Revd Louise Corke of the Kegworth & Hathern Benefice, and Revd Adele Adshead from St Mary in Charnwood, Nampanton.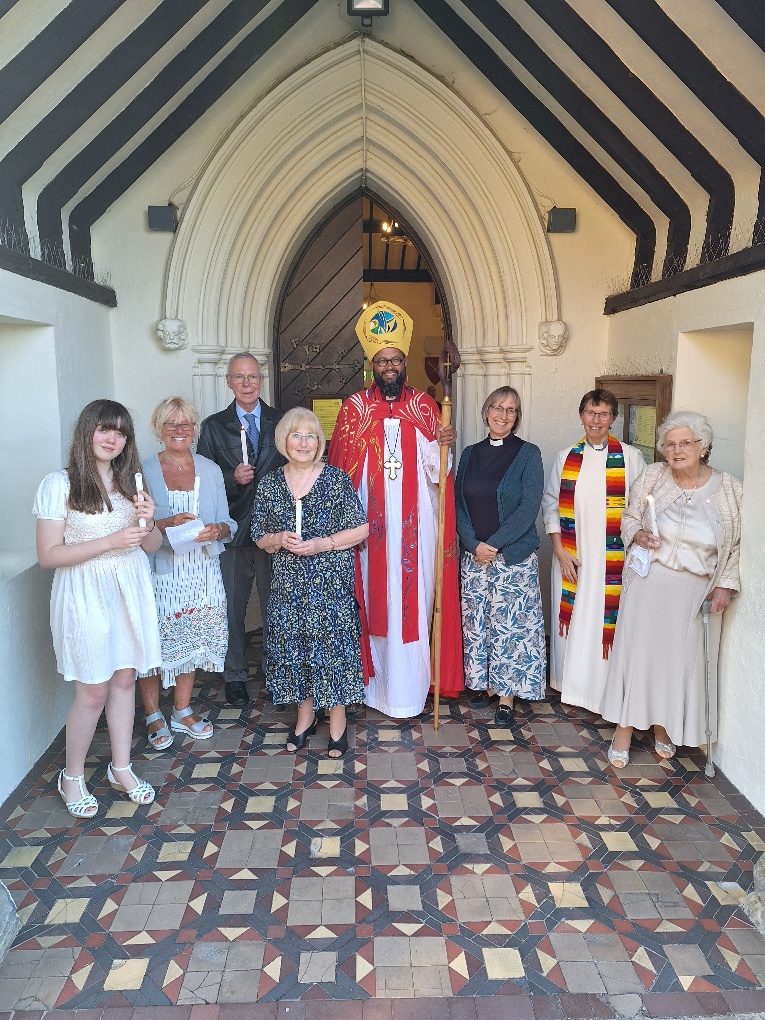 During May, a service of baptism and confirmation was held in the Grand Hall of St Martins House as three members of Leicester Cathedral, Creassy, David and Emmanuel, made their vows to God.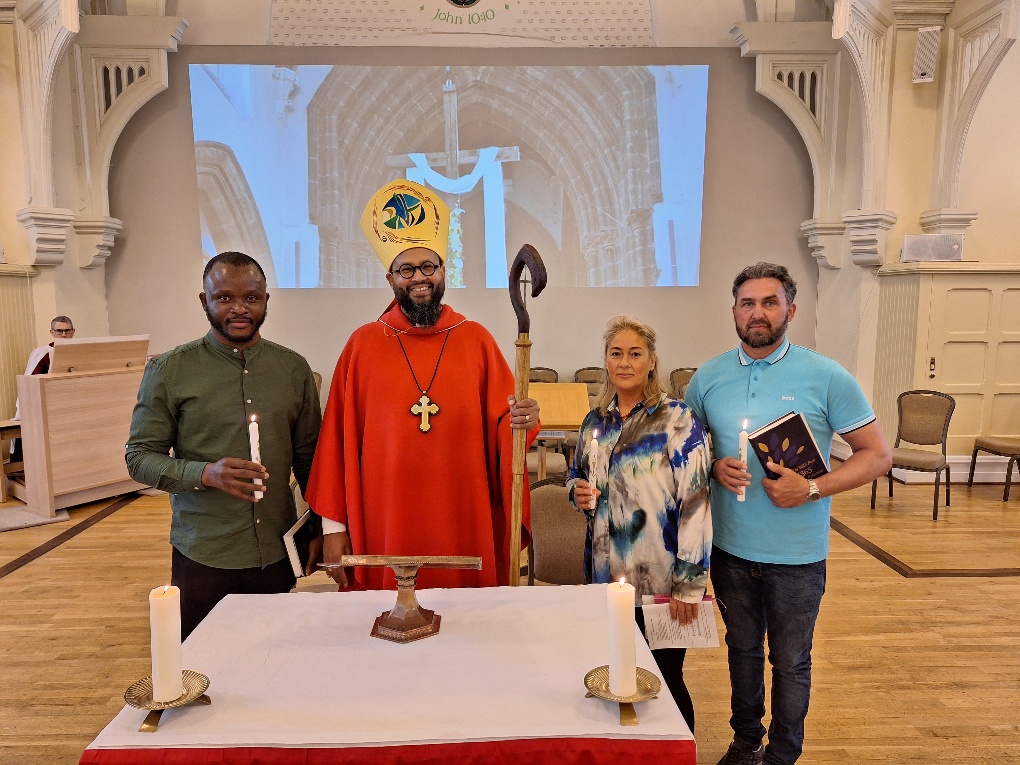 A further celebration of baptism and confirmation was also held at The Parish Church of St Paul's in Woodhouse Eaves, where Luke, Stephen, Rachel and David, made their declarations of confirmation.
William, the son of Rachel, was also baptised.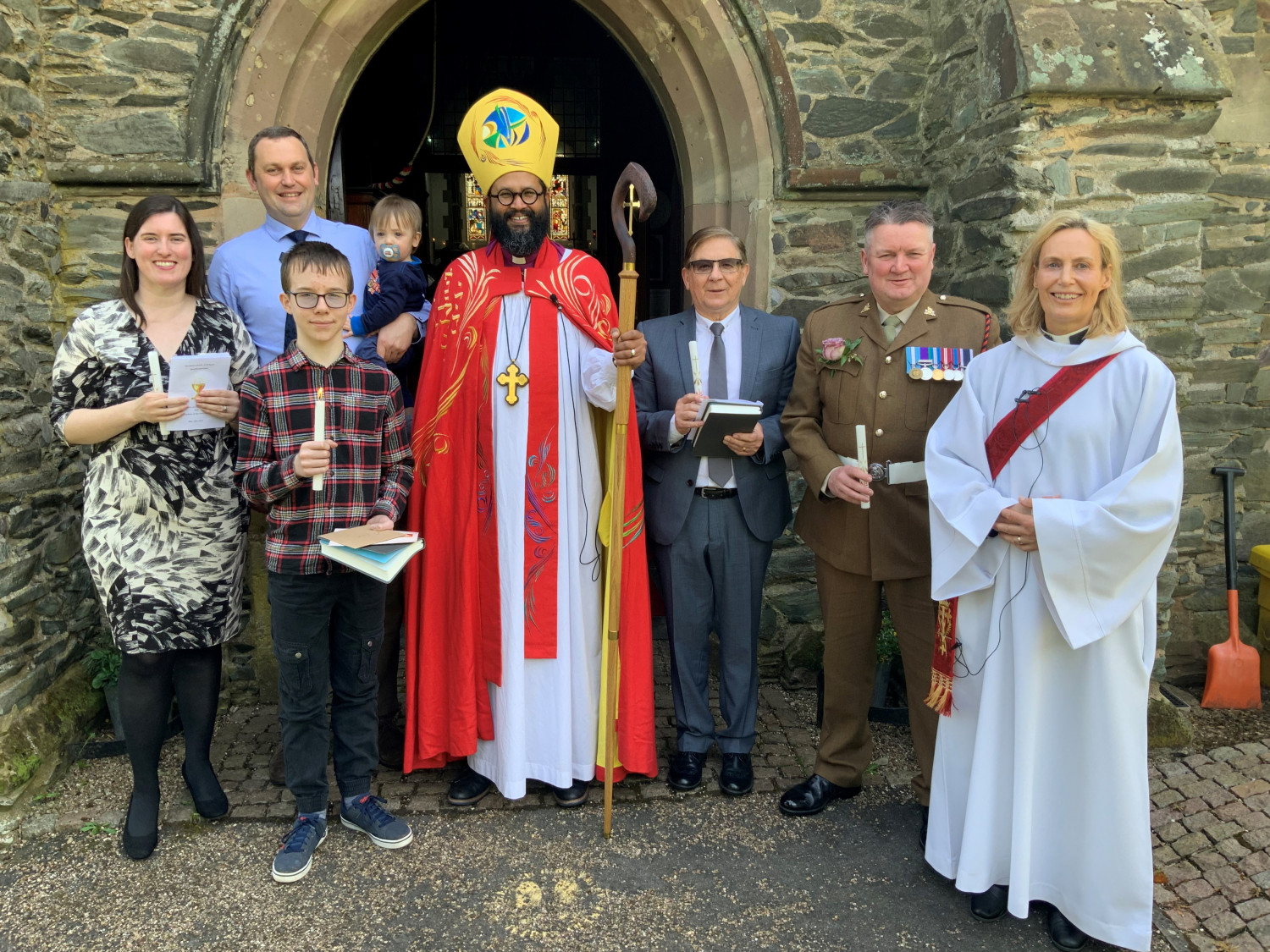 For testimonies of those confirmed in Woodhouse, click here.