A church in Oadby celebrated its first full immersion baptism service recently, welcoming two adults and a young person into the family of God.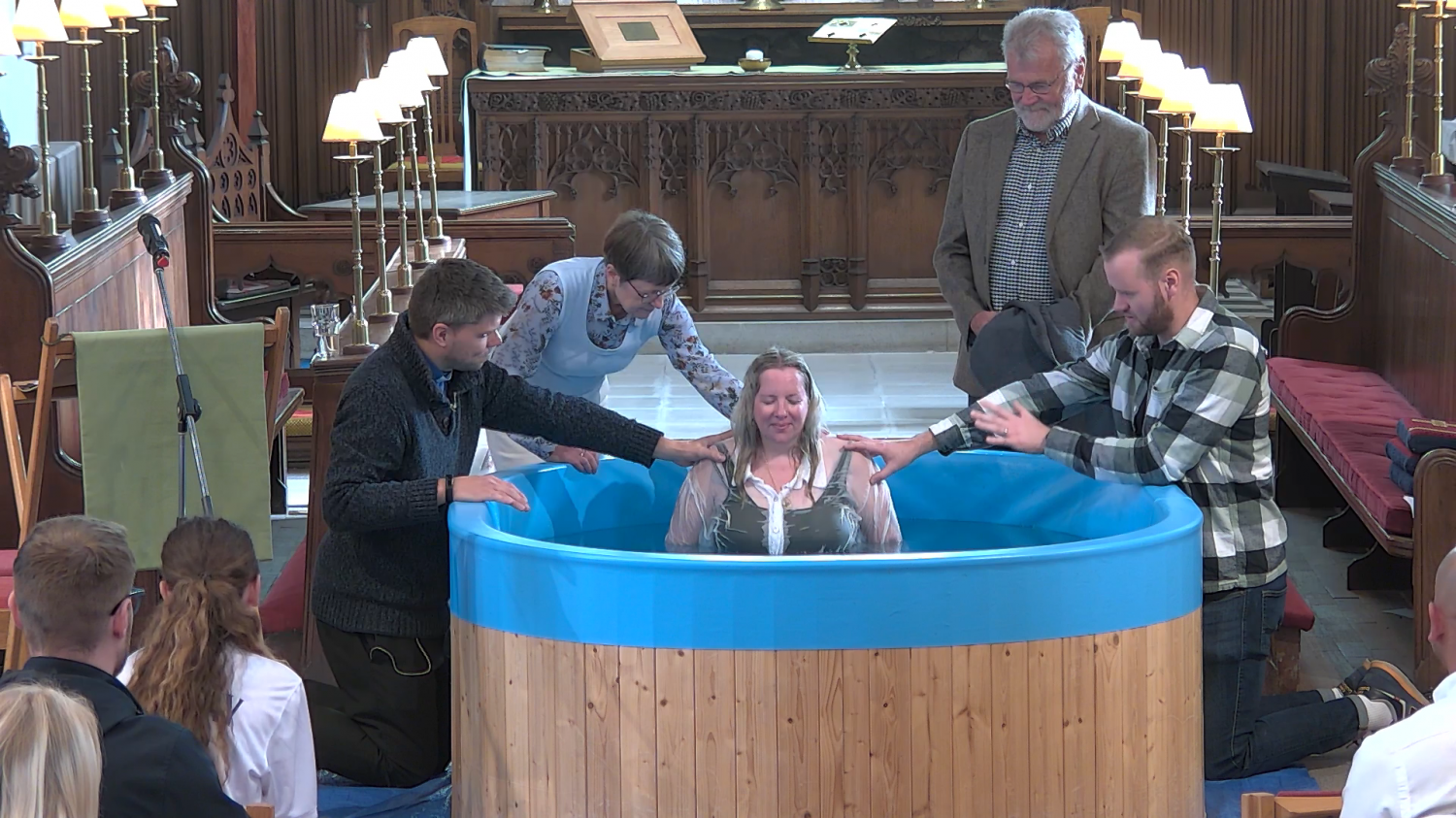 Many members of St Peter's church, and the wider community, came together to support and witness Emma, Barry, and Ella complete the steps to baptism and share their faith publicly.
It was Revd Jon Tearne who encouraged the introduction of full immersion baptism at the church, and who is walking alongside the candidates on their journey in faith.
He said: "Historically, St Peter's has been a church where infants are baptised and then confirmed later in life, but none of these candidates had been baptised as children because they didn't have a church background.
"The need for adult baptism is a sign of the unchurched coming to faith and hopefully a new generation of believers to come. It is a sign of life!"
Since first visiting St Peter's last Christmas, Emma has enthusiastically embedded herself into the life of the church, taking on the role of church administrator earlier this year.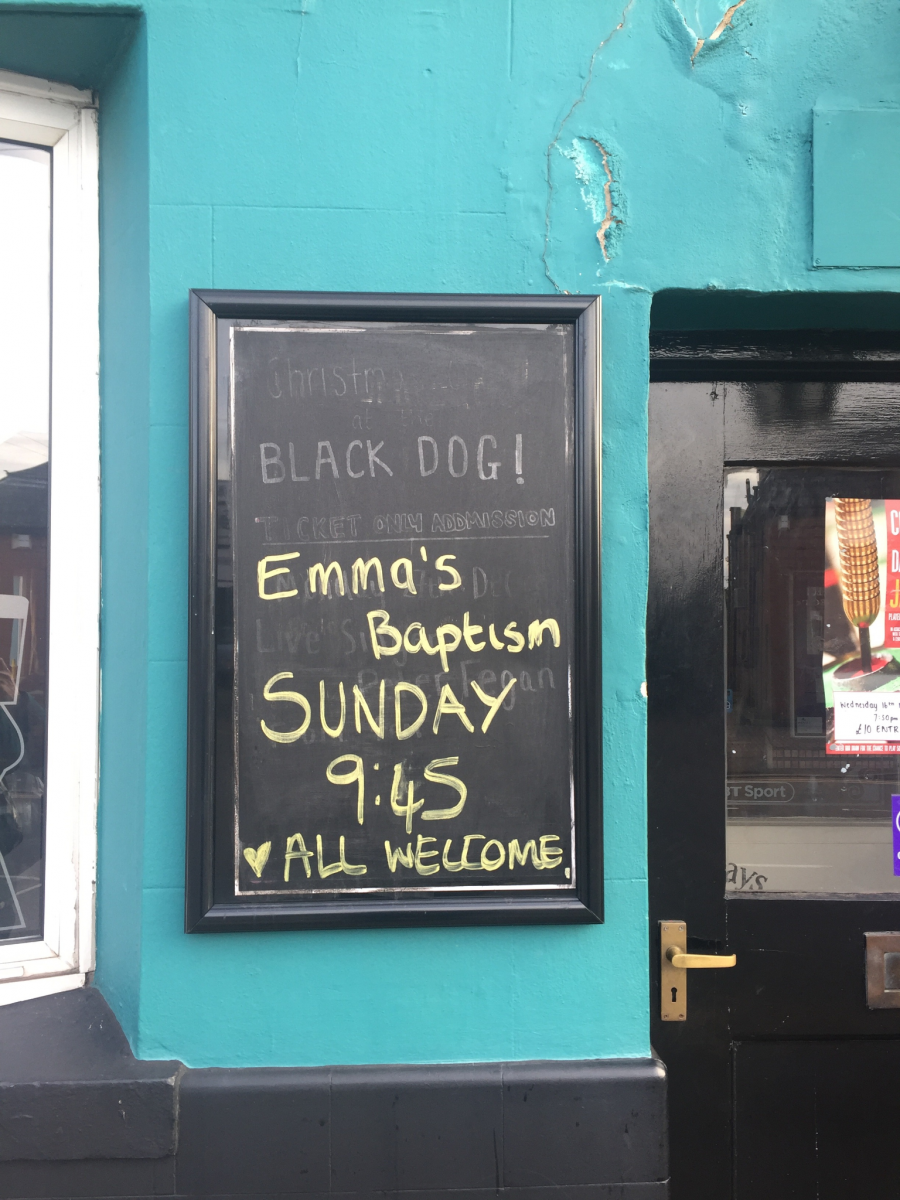 A regular at The Black Dog pub just over the road, she was supported on the day by a large group of staff and patrons. The pub even advertised the service on its outside chalkboards.
We spoke to Emma about her faith and the path that brought her to St Peter's Church…
"I'd often say to my family, 'I need to go to church' when we drove by St Peter's, and it got to the stage I was saying it quite a lot. And then, one Saturday, my daughter Ella just replied, 'well, shall we go tomorrow then?' So, we did!
"From the moment we arrived, it just felt like home. All the support and love that I've received from coming to this church has made a huge impact on me and my life.
"Sharing the experience and taking the steps to baptism with my daughter, Ella, has just made it all the more incredible.
"When I read the Bible I am reminded of all the love Jesus has for us. Even when people mocked, beat, and nailed him to the cross and he was in unimaginable pain, he showed mercy on them and he asked God to forgive them because they didn't know what they were doing.
"I don't know anyone who would do this. He didn't want to get even with them, nor want them to hurt like he was hurting, and I think that is incredible. I wish everyone could be like this - imagine how life could be if we were all a bit more like Jesus?
"I have suffered with depression for more than 20 years and I was ironing one day and realised that I don't suffer anymore. I don't have negative feelings or sad thoughts, they've just disappeared. It's a miracle, and I know that had I not walked through those doors this would never have happened.
"Accepting God into my life and putting Him at the forefront has brought me great healing. I give up all my worries and strife to Him and He helps, it's amazing. I find myself talking to Him all the time.
"It took courage, at first, to share my thoughts and beliefs with those around me who don't have a faith, but now I find that I'm so open people ask me questions and want to hear my story and share what God has done for me, and I can't help but sing His praise.
"I'm just so glad I came through those church doors and met with God – it has changed my life. I actually preached the sermon today on Matthew Chapter 6 at the holy communion with healing service. I'm not walking with God – I'm running!"