Sunday evening saw the diocese pay a fond farewell to David Monteith at St Mary de Castro church in Leicester.
After 13 years in the diocese, David is moving on to take up his new appointment as Dean of Canterbury.
Bishop Martyn led the service, at which David himself preached, taking his Advent text from the Book of Micah and encouraging the congregation to reflect on the call to work for peace in society and community.
During the service David was presented with gifts from the diocese and from the Bishops Leadership Team, the Cathedral community having presented David with gifts earlier in the day in their morning service. The service also included words of thanks from Gordon Arthur and Bishop Martyn.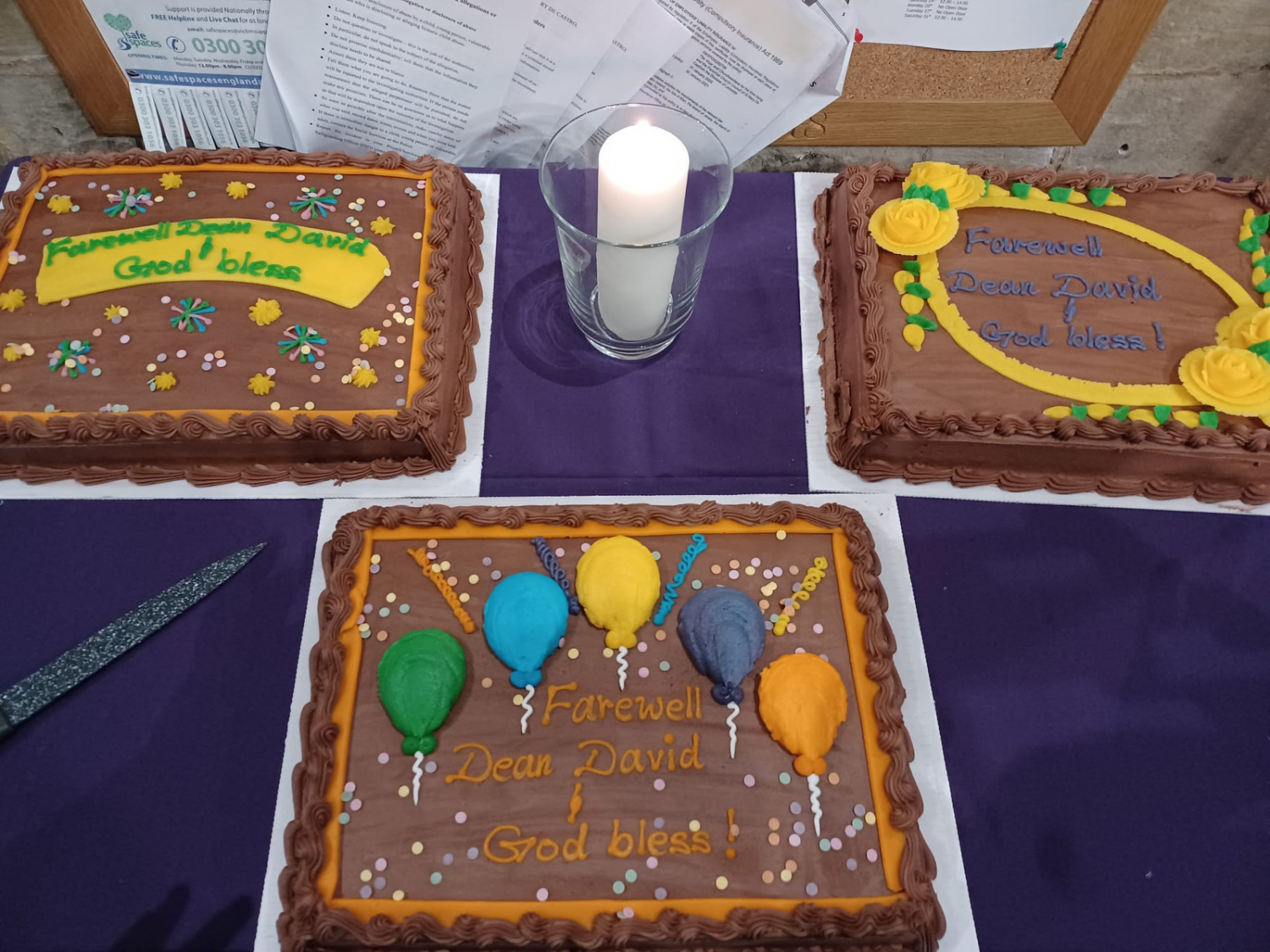 After the service refreshments were served including Samosas (David's favourite) and spring rolls, followed by 3 x decorated cakes with "Goodbye Dean David and God bless!" inscribed on them in icing.
Bishop Martyn paid tribute to David's time as Dean of Leicester, highlighting the Dean's oversight of the re-interment of King Richard III, his chairing of the rural commission and his civic and interfaith engagement, saying "David has exercised a long and distinguished ministry in Leicester. He will be greatly missed by the diocese, but he goes with our love and prayers."