Local Church Warden Neil Jones has been awarded the BEM (British Empire Medal) and Janet Arthur has been awarded an MBE (Member of the Order of the British Empire) in the New Year Honours.
The British Empire Medal (formally British Empire Medal for Meritorious Service) is a British medal awarded for meritorious civil or military service worthy of recognition by the Crown.
Revd Julia Hargreaves, Priest in Charge, Benefice of Sheepy Magna, said: "Neil has worked tirelessly within the communities of Sheepy, as Church Warden for All Saints, and Atherstone Rotary; he is a very humble man. What better way for us to begin a new year as a Benefice?!"
Neil said: "My faith places me with the community of which I am a part. We demonstrate our belief by how we live together, by the example we set.
"I have lived opposite our village church for 50 years and in that time it has developed from a rarely used, often cold and uninviting building to its present welcoming, warm, flexible and even comfortable church. I felt sometime ago that if a village church was to survive it needed to be used and we have re-ordered our church so that it is now an asset rather than a burden.
"During a pre-covid week there were two services, two mornings for coffee and conversation, a toddlers' group, a Rainbows meeting, a community choir rehearsal and this was spiced with the occasional concert, Saturday morning brunch and those church meetings.
"This building is now at the heart of the community and we support everyone who enters and in return they support the church."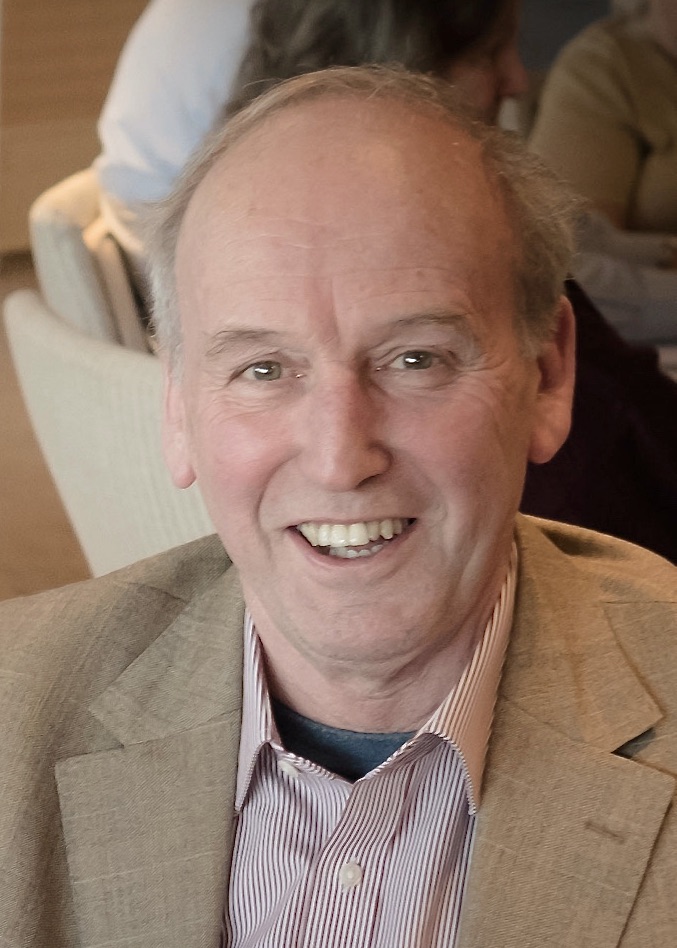 Janet Arthur, who has been awarded an MBE. She is a stalwart of her village church in Smeeton Westerby and the local community, a Leicester Cathedral trustee, Chair of LeicesterShire Historic Churches Trust, organiser of 'Ride and Stride', and with her husband, Gordon, is a leading fundraiser for Leicester Cathedral Revealed.
You can read a brief article mentioing Janet's MBE on the BBC website here. Janet was also a Trustee of the Leicester International Music Festival in its early years in the 1990s, helped launch the Hope Foundation for Cancer Research in 2003, and is currently a lay member of the Council of the University of Leicester and serves on the Education and Philanthropy sub-committees. A link to an interview she did with BBC Leicester is here - listen from 1:16:30 (eight mins in to the programme).
The Very Revd David Monteith, Dean of Leicester, said: "As a lay Honorary Canon, Janet has unstintingly supported and helped to shape the Cathedral's work joining city and county in common endeavour. With Gordon she now heads up our fundraising which will enable our development project Leicester Cathedral Revealed to break ground. This will allow us to serve our community better and to find new ways for long term sustainability.' The Chapter and Community are thrilled for Janet and this much deserved Honour."
Janet said: "I feel truly honoured to have been appointed MBE for services to the community in Smeeton Westerby, Leicestershire. Christ calls us to love our neighbours as ourselves and to root ourselves in our community, which is what I have always tried to do in following Him. For over 30 years, through the work of the LeicesterShire Historic Churches Trust, I have devoted my particular talents and energies to the cause of the ecclesiastical built heritage in this diocese (across all denominations, but recognising that by far the greatest number of historic churches are Anglican).
"This isn't because I think all churches and chapels should be preserved at all costs, stuck in some sort of time warp. It's because I believe that these sacred Christian buildings are also key community buildings, and I want to help those who have the onerous responsibility for looking after them and those who bravely take on the task of raising the necessary funds for restoration projects and improved community use – many of whom receive little encouragement or recognition.
"My God-given talents are largely administrative and analytical, plus a capacity for the grunt work of administration that many people find irksome. All the voluntary work that I have done in Leicester/shire (whether for my parish church, LHCT, the Cathedral, the University of Leicester, the Leicester International Music Festival, or the Hope Foundation for Cancer Research) has been largely administrative.
"Lastly, and thinking in particular of my own parish of Smeeton Westerby, I am an experienced amateur musician and I know that the religious experience can be found and felt in music, art and literature – and I feel privileged to play our church organ for regular and special services, and for weddings and funerals which are times of great and spiritual significance for members of our village community."