A service to license several lay Associate Ministers, and to celebrate 'everyday gifts' and the ministry of all God's people in the Diocese of Leicester, was held yesterday at St Catherine's Church in Burbage.
The candidates appointed new Associate Ministers were Louise Brown and Don Peacock of Burbage, cum Aston Flamville, Susan Essex of the Fosse Team, David Spencer of the Barrow & Wolds Group, and Matt Long - Youth Engagement and Intergenerational Communities Enabler for the Diocese of Leicester.
Pastoral Assistant, Susan Holt of the Benefice of Christchurch, Coalville, also had her license transferred.
In his welcome address, Bishop Martyn explained that all Christians are called to be ministers of his grace, mercy, and peace in the places we inhabit and among the people we encounter, but for some, that calling is to provide lay leadership in the local church.
He said, "The gifts offered by Associate Ministers are as varied as they are themselves and their ministries may look very different, but they hold in common a call: to enable others to grow in faith, to encourage others to grow in their gifts, and to equip the church to engage with the world in loving service."
The candidates were presented to Bishop Martyn by Revd Liz Rawlings, Discipleship and Vocations Enabler for the diocese, who later during the service interviewed Matt Long about everyday faith and its importance within the diocese and our lives as Christians.
Bishop Saju also addressed the congregation, with a thought provoking sermon.
The new Associate Ministers all received a Bible as their guide to living as disciples of Jesus and their commitment to continue in lives of prayer and service.
You can read the biographies of the new Associate Ministers below: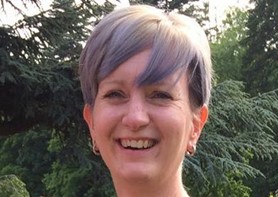 Louise Brown: I have been a Children, Youth & Family Worker based at St Catherine's Church, Burbage since 2018, and one of the main focuses of my ministry is our local schools. I am passionate about the environment and also lead St Catherine's Environment Group, and am a member of Leicestershire Green Christian. In the future, I hope to develop collective worship within the schools to give all the children the opportunity to meet with God.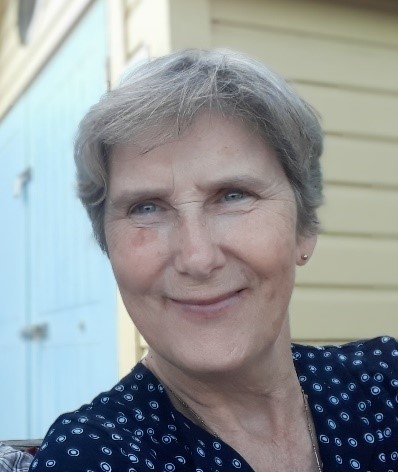 Susan Essex: Most people know me as Sue. I worship at Saint Peter and Saint Paul's church in Syston, and I am licenced to the Fosse Team as a Pastoral Assistant and a Funeral Minister. During the course of two interregnums, God has been nudging me ever onwards, and with the support and encouragement of our Curate and the church community I have been taking non-eucharist services, preaching and performing other tasks within the church setting. Seeking to keep God's presence and love growing within the church community and outwards into the local community of Syston. I am married to John who supports me in all my efforts, and have two daughters and three grandchildren.In my spare time I enjoy reading and 3D beading.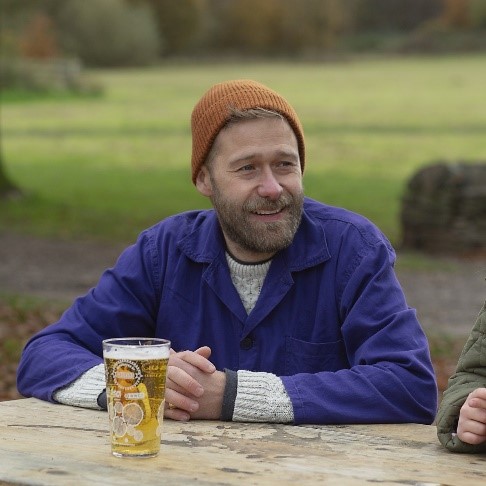 Matt Long: My name is Matt. I am married with three kids. I am the Youth Engagement and Intergenerational Communities Enabler for Leicester Diocese. I am passionate about recognising and releasing young people's God-given gifts and providing a platform for their voice to be heard and responded to. I try to live the seasons – paying attention, cooking on fire, paddle boarding, foraging, and fermenting. I am an avid Philadelphia Eagles fan and constrained poet.
Don Peacock: Don is a long term resident of Burbage, nearly 70 years, having moved from Hinckley at a tender age! He currently is a Pastoral Assistant for the Parish of Burbage with Aston Flamville and enjoys working with a great team of ordained and lay ministers in the Parish who offer him every support in his ministry. As a Pastoral Assistant he found much fulfilment in visiting parishioners at home and taking communion with them. His ministry has expanded over the years to include leading family services at Aston Flamville and to preach at Burbage. During the Coronavirus pandemic he also presided at a number of funerals for parishioners. He is looking forward to continue helping in whatever capacity he can in the Parish and diocese at large. He is very committed to conservation matters and was one of the team who helped to obtain the Eco Gold Award for St Catherine's, the first church to gain this award.
Don is a retired Telecommunications Engineer and has travelled around the world planning systems in many countries.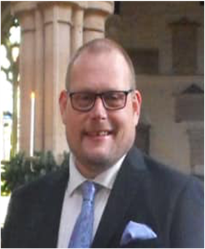 David Spencer: David is being licensed as an Associate Minister in the Barrow and Wolds Group. In his ministry, he visits some of those unable to attend church and supporting Home Communions, and assisting with pastoral care across the group. David was a Street Pastor and Deputy Head Verger at Leicester Cathedral for many years before moving to work in the prison service, he has a particular interest in prison ministry and care of ex-offenders and is looking at volunteering as a prison chaplain. David is a Third Order Franciscan, and enjoys time in quiet reflection and contemplative prayer.