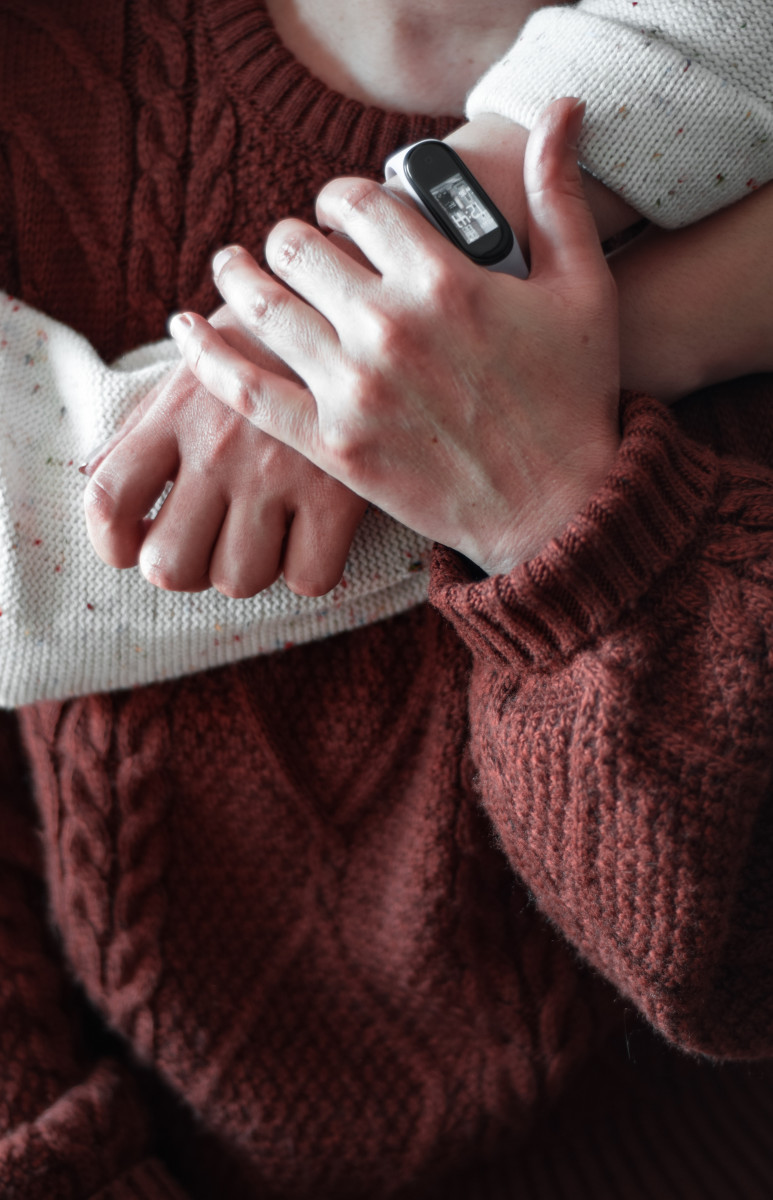 Florence Gildea, Social Policy Advisor to the Bishop of Leicester, offers advice on how churches can support young people's mental health...
"They're more scared of you than you are of them", I tell myself whenever I hear a mouse scuttling, come across a creepy-crawly and, most of all, when I meet a teenager. I might be under 30 and shorter than most 14-year olds but still, it feels like we live in two different worlds. I don't know today's top hits or anything about TikTok. But with more and more young people struggling with their mental health, these conversations are too important to avoid.
Through most of my secondary school years, my anxiety and depression went unnoticed. I didn't have the words to describe some of my emotions, and, even if I did, there weren't any adults I felt comfortable speaking to.
In lots of ways, though, I was lucky. I grew up before smartphones were the norm, before Instagram influencers could deepen my insecurities, and when text messages cost too much for ceaseless cyberbullying. Nor did a pandemic put pay to me having a typical teenage experience.
Recent statistics around young people's mental health make for shocking reading:
Thankfully, churches are in a great position to make a difference to the children and young people in our congregations, wider communities, and schools. Hearing that I was unconditionally loved and embraced by God made a huge difference in my mental health journey. So, I'm confident that if we can look at the children and young people in our communities with the delight, love and compassion that God has for them, we can turn those trouble statistics around.
Here are some ways you can help and resources you can use:
Create space for calm and conversation
Building trust and relationships with young people first involves creating an environment where they feel safe to be themselves. That is partly physical (think snacks and sofas) but also relational – where leaders are also willing to be vulnerable and open, and communicate acceptance and non-judgmentalism.
Often people find it easier to talk honestly while they're engaged in an activity – you could create a space, inside or out, where people can be creative, do some gardening, cooking, or go on a walk together.
Lead a mental health-focused activity
The Children's Society and Youthscape both have resources for church leaders to run youth group sessions about mental health. You could also set up a Kintsugi Hope Youth Wellbeing Group, a 6-week programme which helps young people develop self-management strategies and encourages peer support.
Keep it simple and practical
The Five Ways to Wellbeing, an evidence-based framework for improving mental health, can easily be translated into a worshipping community setting.
Connect with other people – good relationships help us feel like we belong, improve our sense of self-worth, and offer a source of emotional support. You can nurture these connections by creating opportunities for people in your community to get to know one another and spend quality time together.
Be physically active – exercise releases endorphins, which lift our mood. Church kickabout anyone? Or how about Messy Church?
Learn new skills – this can boost our confidence, give us a sense of purpose and help us to connect with others. It's also a great opportunity to get young people more involved in the life of the church – could they do the reading, lead the prayers, or plan a Sunday School activity?
Give to others – acts of kindness have a similar effect to learning new skills. So, however your church is involved in serving your community or the wider world, think about how children and young people can get involved too.
Pay attention to the present moment. One way you can help children and young people prayerfully reflect on their day is through teaching them the Examen (this one is aimed at children in Key Stage 1 and 2).
Know where to signpost people
When it comes to mental health, you don't have to have all the answers. There is a range of services based in Leicester and Leicestershire which you can point young people to:
There are also free mental health apps aimed at children and young people: Stem4 has four different apps, all approved by the NHS, for helping teenagers with low mood, depression, anxiety, and self-harm, and one for parents and families.
If you would like to know more about supporting young people's emotional health, TLG has free online training for leaders and volunteers in churches and schools. And if you would like to learn more about the diocese's Mental Health group, please email Florence.Gildea@leicestercofe.org