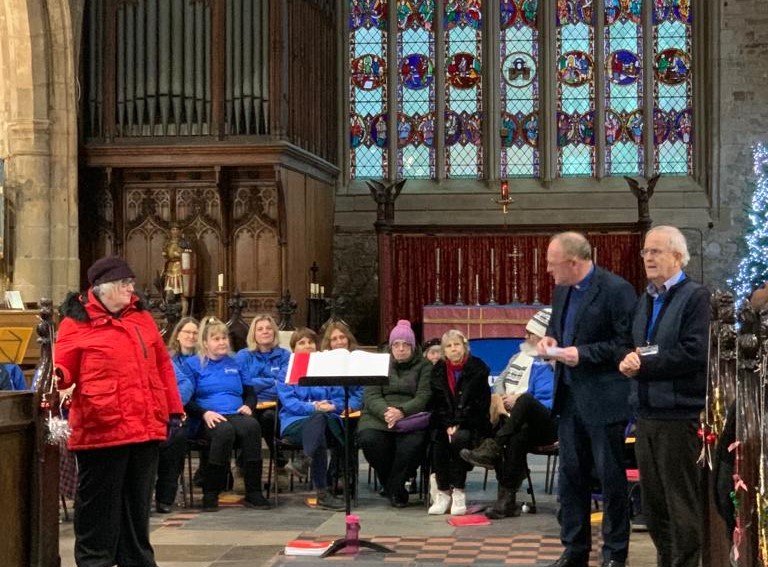 On Monday 12 December the SoundCafe choir performed their Christmas Concert at St Mary de Castro church in Leicester. As well as being a festive celebration the event was a special opportunity to thanks Roz Burch for all of her amazing work with SoundCafe over the years as she steps back from her role. Her roles have included making cakes for the very first session, a founding trustee, former Chair and also BMO lead.

During the event Archdeacon Richard read a letter on behalf of Bishop Martyn and the diocese to thank Roz for all her service to SoundCafe. In the letter Bishop Martyn thanked Roz for her commitment, drive, energy and enthusiasm and noted that through this work she has played a huge part in ensuring that the SoundCafe is thriving today. He went on to say "Many people's changed lives would give testament to all that you have contributed and we are extremely grateful."

To find out more about SoundCafe visit their website here.