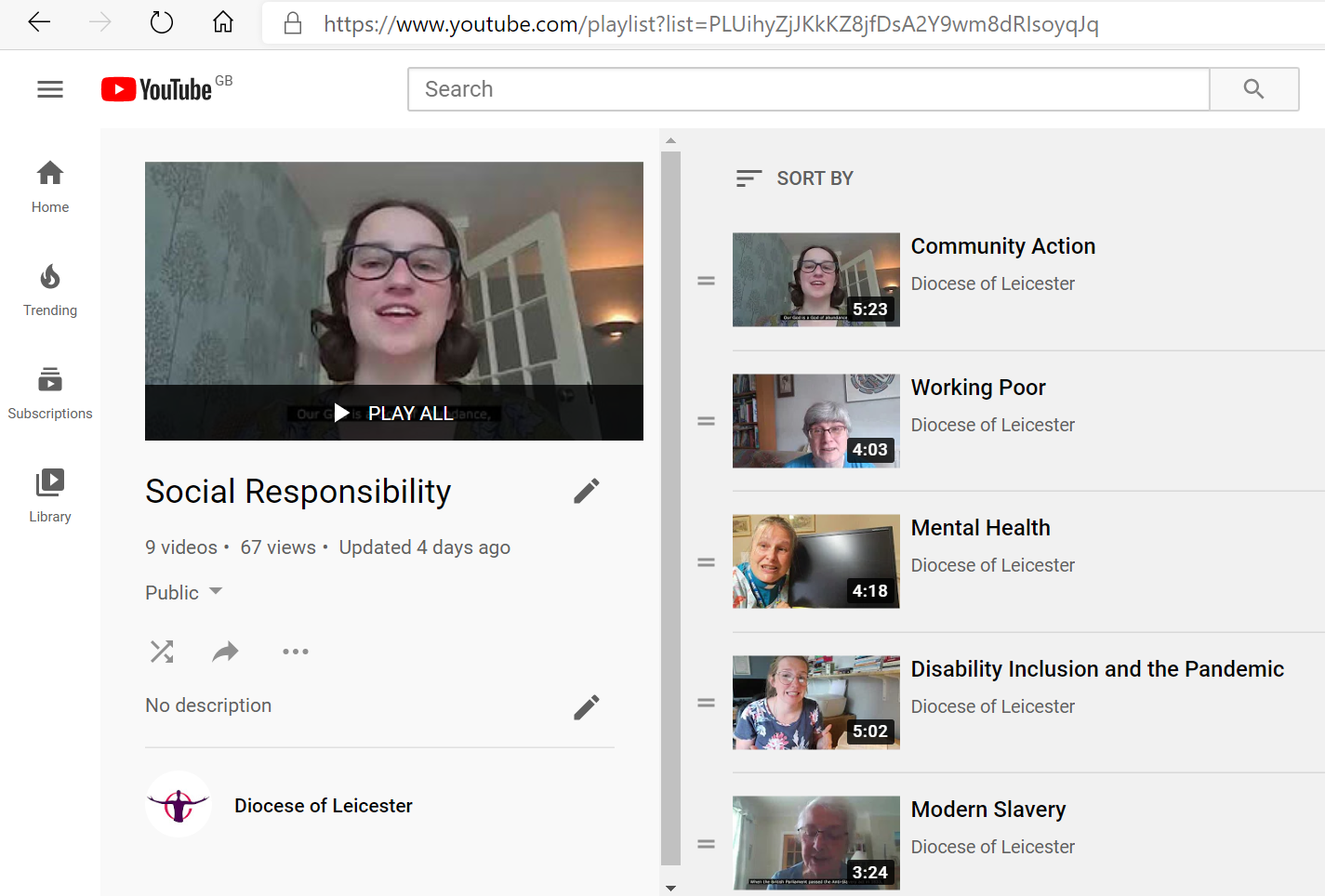 For those parishes that been offering online worship for the past few months, you may be wondering how to sustain the level of creativity over the summer period whilst reducing the pressure on worship leaders who have given out so much in recent weeks. If so, read on!
A series of video shorts have been produced by members of the diocesan Social Responsibility Panel, covering a wide range of areas of everyday action and loving service. Some of these areas of social concern have been heightened during the pandemic and so these video shorts might help to stimulate thinking, discussion and action.
These four minute video shorts (together in some cases with powerpoint slides or fact sheets) can be obtained through the dropdown menu on the Social Responsibility page and are also on YouTube. In some cases a presenter may, on request, be available to do a live interview in your online service.
The themes covered by the videos (and the presenters) are:
*Click on the name of the video above to view it on YouTube.
For general information about these areas of loving service and everyday action (and contact details) please go to the diocesan social responsibility webpage. For accessing the video shorts and fact sheets please contact Alison Adams, Christina Mottram or Richard Worsfold.